2023 LionHeart Impact Report published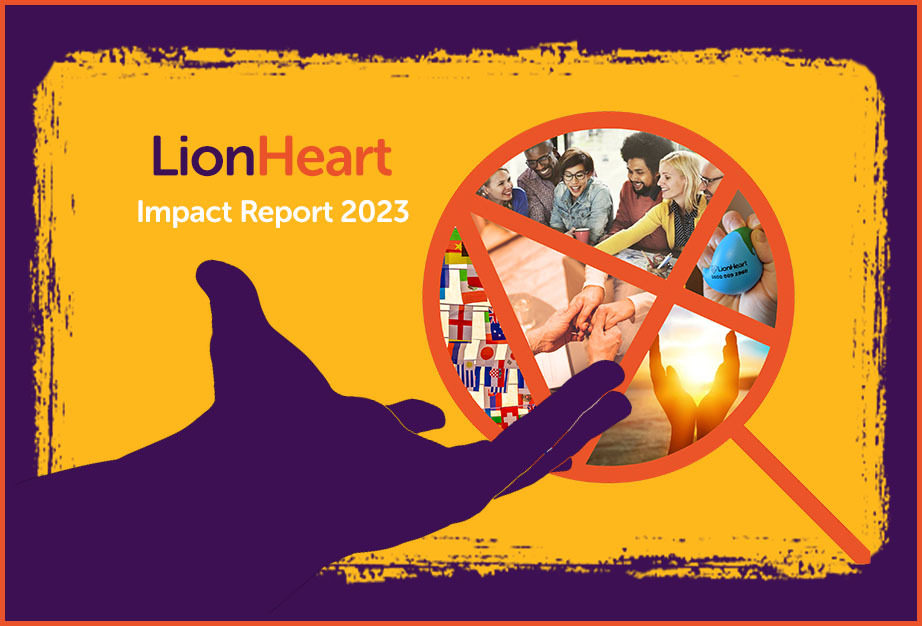 26-06-2023
LionHeart has published its 2023 Impact Report, giving a snapshot of the work we've done to support RICS professionals and their families throughout 2022/23 - and the difference we have made.
We're proud to say that we saw a 21% increase in the number of people and families we helped over the past year, from grants and legal advice to emotional support including counselling.
CEO Davina Goodchild said: "During the financial year 2022 to 2023, the team supported more people in more countries, with more individual 'acts of support', than ever before - responding swiftly and with compassion to some of life's most difficult times.
"Our strength is undoubtedly our staff, who genuinely care about the people we support and always go the extra mile to do so. Our support for families is also at the heart of what we offer. Last year this included the first full year of our youth counselling service in the UK, as well as supporting several Ukrainian families to begin new lives safely away from war."
Figures highlighted in the report show:
13,702 'acts of support' carried out - 40% higher than previous year

More than 200 families supported with grants

1,500 hours of counselling delivered

Demand for legal advice - including work-related issues - up by 42%

12% of cases due to stress or other mental ill health

7% of cases due to serious illness or disability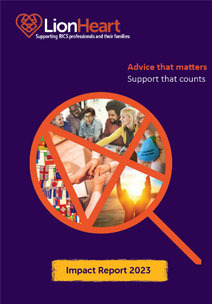 Our main aim is to be there for the worldwide surveying family, no matter what they are facing. We might not be able to make everything better - but we can make sure people feel like they've got someone in their corner.
As one of the people we helped said: "I never thought I'd ever call LionHeart, but I'm so glad I did. You listened and seemed to have my best interests at heart. It gave me confidence and made me feel less alone."
Davina added: "None of the work that we do to support your fellow surveyors is possible without you. Thank you to everyone who has championed LionHeart, made donations or fundraised for us. Next year, LionHeart will turn 125 years old - and with your continued support, we plan to be around for many more years to come."