23 ways to be kind to yourself in '23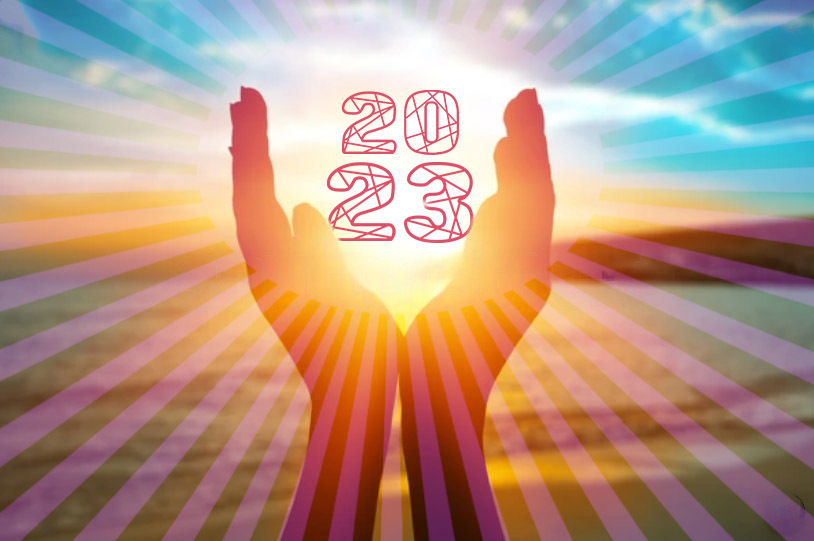 05-01-2023
January can be a hard month for all sorts of reasons. Although we think New Year's Resolutions can do more harm than good (you can find out why here), one thing we very much believe in is practising kindness, to yourself as much as anyone else.
So, if there's one thing you ought to do more of in 2023 (although we don't much like the word 'ought', either) it's being kinder to yourself. Here are 23 ways you can do that in '23, crowd-sourced from the LionHeart team!
1 - First of all, give yourself permission to be kind to yourself! Banish any nasty, nagging little thought that it's selfish or indulgent. In fact, it's a very healthy habit to get into.
2 - Get more fresh air.
3 - Make time for the people you love, and who make you happy. Schedule it in like you would do other things in life - being with people we love can have a massively beneficial impact on our happiness and mental wellbeing.
4 - Forgive yourself for mistakes. Ask yourself, if this was a friend or colleague who had done the same thing, would you keep punishing them? Chances are, the answer is no.
5 - Allow yourself occasional luxuries, if you can afford it (they don't have to be expensive treats; it might be as simple as a book and a bubble bath, your favourite chocolate bar or even a lie in!)
6 - Say 'no' more often. Or even, 'not now/ not today' when you need to, whether that's at work or at home.
7 - Conversely, say 'yes'! Yes to that quick catch up with friends, or trying something new, a date, a job application. It might not work out but you'll never know otherwise.
8 - Pace yourself realistically. There's nothing worse than feeling like you've failed at something when actually what you've got wrong is the expectation.
9 - Eat good nutritious food. (But not all the time, because just sometimes your body and soul need something….. naughtier!)
10 - Find a form of exercise that you like. Or at least, you don't actively hate…. There's no point pounding the pavements if you despise running and would be happier doing Zumba, or cold water swimming if you hate the cold and, errr, getting wet…!
11 - Smile! Human connection is so good for making you feel better about yourself. Bonus: it'll probably make their day better too.
12 - Stop striving for perfection. Life doesn't have to be infinitely Instagrammable - sometimes good enough is exactly that, good enough.
13 - Unsubscribe from unhelpful things! Apps, groups, mailing lists (not us, of course!) Even people, if need be. What worked for you once might not always work for you.
14 - Comparison is the thief of joy, as they say. Avoid comparing yourself to other people, whether that's in looks, or brains, or career achievements…
15 - …. and especially on social media! Remember what you're seeing is often an airbrushed version of someone's life and not the warts and all version.
16 - Value your strengths, rather than focusing on what you can't do.
17 - Don't take criticism from people you wouldn't ask for advice.
18 - Do one thing each day that's just for you.
19 - Learn to focus on the positives to reframe negative thoughts. Even 'I failed!' can become 'I didn't succeed this time, but I learnt something that will make it easier next time.'
20 - Take some time off!
21 - Have healthy boundaries between work and home life (the LionHeart team can help you with this!)
22 - Spend more time looking forwards and not backwards. Although our past shapes our present and future, it doesn't have to define it and going over and over something in your mind doesn't change what's already happened.
And finally…
23 - Ask for help. One of the kindest things you can do for yourself! It's not a sign of weakness to admit to yourself and others you could use some help; in fact it can take great strength. If you're an RICS professional, whatever stage of your career you're at or what's going on in your life, why not reach out to LionHeart and see what we can do to support you.
Find out more: