5 reasons to NOT make a New Year's resolution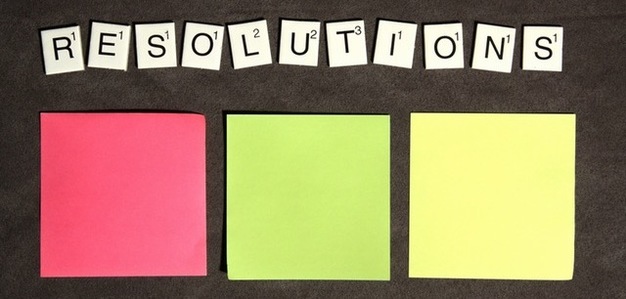 03-01-2017
For most of us it's the start of the first working week of the New Year, and it feels like a whole new start.
Maybe you've overdone it on the food (and booze) over the festive period and there's actually a little bit of you that's really looking forward to getting back to normality - even the chance to have a salad for lunch instead of Christmas stodge…
So have you begun the week determined that it will be the start of a whole new you? Will 2017 be the year you get fit, give up smoking/ chocolate, get that perfect new job and learn a language? Or will your New Year's resolution fizzle out within a few weeks?
Here are 5 reasons you might want give New Year's resolutions a miss this year, according to the LionHeart staff counsellors....
1. At New Year we tend to be influenced by what we hear everyone else is doing - and there's a tendency to jump on the bandwagon!
If the motivation to do or achieve something is not necessarily yours, you're much more likely to fail. And failing can lead to a vicious cycle of feelings of worthlessness.
2. New Year's resolutions tend to be far too ambitious… (I'm going to be a whole new person! I'm going to lose half my body weight and never eat another cake crumb again, anyone??) which means you're probably dooming yourself to failure from the very start.
Of course, there's no harm in resolving to be healthier, or kinder to yourself. But remember that small, achievable steps can add up to very big strides.
3. A year is a pretty long time, and forever is, well, forever. Do you really need to make a resolution that involves the words forever or never?
It might be more positive to think of every day as a fresh start, especially if you're trying to lose weight or kick a habit like smoking or drinking. If you slip up one day, instead of thinking, that's it, I've ruined my resolution so I may as well carry on eating/ drinking/ smoking, try telling yourself that you'll do better tomorrow.
4. There can be a tendency to think that your resolutions will help you "fix" everything in your life. How many of us have thought at some point that giving up smoking or dropping a dress size will change everything?
But, while there may well be plenty of health benefits to achieving either goal, it probably won't be that magic bullet that reignites your career or mends problems in the relationships in your life.
5. The things that we resolve to do are often not the things that will make the most positive difference to our lives anyway!
Instead of comparing yourself to others and striving to be the very model of perfection, try living in the moment and enjoy spending time with friends and family. They probably love you just the way you are…