5 ways to support LionHeart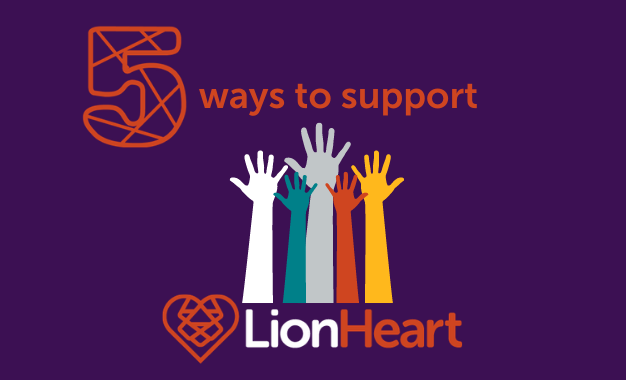 01-12-2020
It's Giving Tuesday! Here are five really simple ways you can support LionHeart and its work (and it's not all about money...)
#1 SUPPORT OUR CHRISTMAS HAMPER APPEAL
Even just a fiver will help us put a smile on someone's face this Christmas after such a difficult year. Some of the families we're supporting this year have faced unimaginably tough times and a donation of any size to our Christmas hamper appeal would be very welcome!
Find out more here
#2 BE A CHRISTMAS PARTY HERO!
Is your Christmas works 'do' now a 'don't'?
We're part of a campaign encouraging businesses to donate their unused party budget to a charity of their choice!
Find out more here
#3 BE A VOLUNTEER
As a LionHeart Ambassador, you could help champion our work and make a vital contribution to your charity!
Interested? Email us!
#4 SHARE, SHARE, SHARE
Help us make sure every member of the RICS community knows about us and all the ways we can support them! Give us a like or share on social media and help us spread the word...
#5 BOOK ONE OF OUR FREE WEBINARS!
We have a fabulous range of webinars which are all specially designed to support your wellbeing and personal development, no matter what stage of your career you are at. They're all FREE (but we're grateful if you choose to make a small donation…)
Find out more here
Latest Posts