Auction of vintage surveying equipment raises over £6000 for LionHeart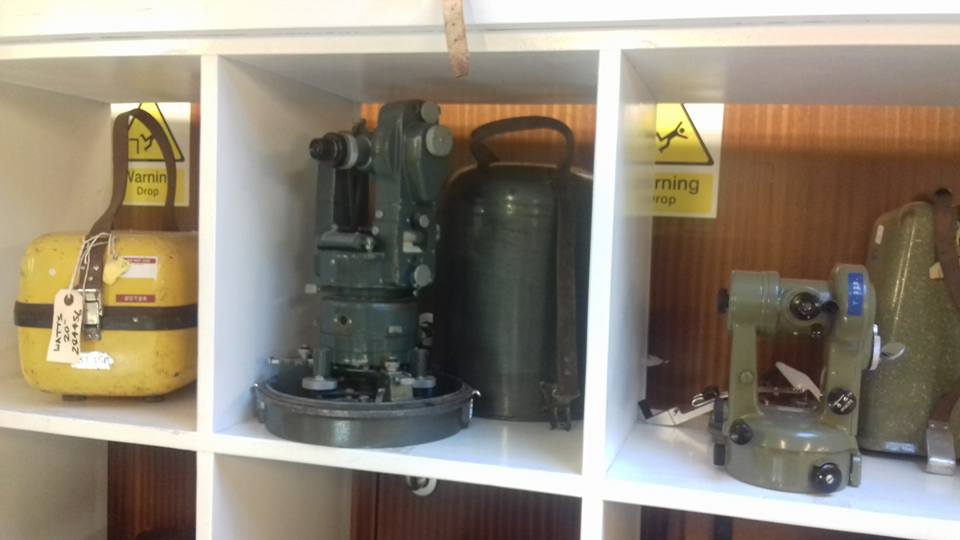 28-02-2018
More than £6,000 has been raised for LionHeart through an auction of vintage surveying equipment.
The collection went under the hammer at leading Surrey auction house Ewbank's on February 15th, following a generous donation by retiring chartered land surveyor Nigel Atkinson FRICS.
He had spent several years collecting the old instruments, but said the donation to LionHeart was his way of giving something back to the profession after an enjoyable and adventurous career which had taken him all over the world.
The lots included a compact Everest pattern theodolite, dating back to the late 19th century; a hypsometer, used to measure the height of remote mountain passes by measuring the boiling point of water; mechanical calculators; a WWII Spiralarm miner's lamp; and one mystery instrument which even Nigel had been unable to identify, believed to have been acquired in France.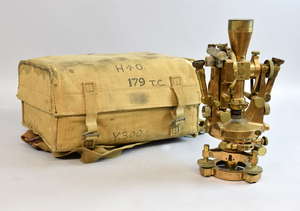 Bidding took place in the auction room on the day, with live telephone and online bids from elsewhere also being taken.
Reflecting on his long and varied career, Nigel said it had always been "more than just a job".
As a young surveyor with Hunting Surveys he spent time in far-flung corners of the globe including the Empty Quarter of Saudi Arabia, the remote Himalayas, North Korea, Uzbekistan and Antarctica.
This early globe-trotting sparked an interest in collecting theodolites and other survey instruments, and Nigel said: "Up to the late 80s they were made by skilled craftsmen; the extraordinary degree of accuracy was achieved by very precise optical and mechanical engineering rather than the very clever software of today.
"The theodolites made by Hilger and Watts, Kern, and Wild represented the pinnacle of engineering, and we will not see their like again.
"By collecting these instruments and their predecessors one feels a connection to the surveyors doing a similar job up to 150 years ago.
"Thanks to all at Ewbank's for the hard work they put in to making it a success - I'm really pleased with the result and I am sure that LionHeart will put it to very good use."
Auctioneers Ewbank's LLP waived all vendor charges so LionHeart received the full proceeds.
Senior partner Chris Ewbank FRICS, a former chair of the RICS Fine Arts Advisory Panel and Governing Council member, said: "We were delighted with how the auction went, with the results going to a good cause."
One of the items that went under the hammer even ended up being reunited with a previous owner.
Mark Combes, managing director of Shropshire-based Severn Partnership, tweeted: "Managed to buy back the original Zeiss Jena 010B Optical Theodolite after 18 years away, raising money for LionHeart."
The instrument is now back with its old mate, a car battery-powered Sokkisha RED1A. Mark also took opportunity to buy back an old Cubic Precision EDM and Traverse Prism set which also used to belong to Severn Partnership.
LionHeart CEO Davina Goodchild said: "We're so grateful to Nigel for his generosity and are absolutely delighted with the amount raised on the day. It does seem very apt that this auction has taken place during RICS' 150th year, and that this little slice of history will help us continue providing support for present and future members.
"Thanks to all those who made a bid - we hope you will enjoy your new purchases for many years to come!"