Building a successful career – webinar series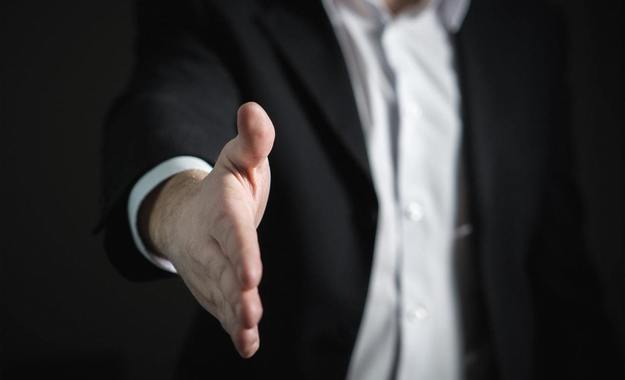 22-08-2022
Think of September and you often think of new beginnings - the start of a new school year, perhaps the start of a new course at college or university.
But the 'new start' mentality stays with us well into adulthood and working life and it is a prime time of year to start thinking about job hunting and making changes, with a similar surge of interest in January.
This autumn, LionHeart will be running a series of webinars to support anyone who's looking to make changes in their professional lives. The Building A Successful Career series, throughout September and October, will include webinars on CV-writing, interview skills and job hunting, including harnessing the power of social media platforms like LinkedIn.
Sherry Bevan, one of the LionHeart trainers, left her job as global head of IT service for a City law firm to forge a new career in career coaching, including confidence training and using social media to build a professional profile.
She said: "September is a key time for job hunting. People take time off over the summer and spend the time with family, which might lead to them reflecting on what they want / don't want from work and work-life balance.
"Typically, if people have been thinking about job hunting or started a job search before July, they'll put it on hold during the summer months. Recruitment tends to be slower anyway in those months because people are away.
"Also, we have parents who might have taken a career break or stayed in a company until the children start school or move up to secondary school, which either is the catalyst to think more on what they want from their own career or it might give them more flexibility in the day to start a new job."
Included in the series will be three of the webinars developed by Sherry for LionHeart - Supercharge Your Job Hunt, Maximising Your LinkedIn Profile and Mistakes to Avoid on LinkedIn. Sherry's earliest experience of LinkedIn training was as early as 2007 when the platform was in its infancy in the UK, teaching career lawyers how to use it for networking and career profiling.
LionHeart events officer Millen Tran said: "We have some brilliant and knowledgeable trainers and a great suite of webinars designed with the job hunter in mind - especially those who might have been out of the job market for a little while or who haven't had a formal interview in years.
"When it came up in conversation about the natural surges in job hunting in September and January, we got to thinking it would be good to run these webinars as a special series to help people feel focused and ready to take their next steps.
"We look forward to welcoming any RICS professional who's looking to make changes to the webinars, which are free to attend and may count towards CPD. Don't forget, as with all of our services, our webinars are also open to your partner or spouse, so even if you're really happy in your own career, it might be something they would like to tap into!"
The Building a Successful Career webinars include
Create a Winning CV (Sept 7)

Supercharge Your Job Hunt (Sept 15)

Maximising Your LinkedIn Profile (Sept 29)

Acing Your Interview (Oct 4)

Mistakes to Avoid on LinkedIn (Oct 19)
For more details on our webinar schedule and to book click here.