Can you join a LionHeart focus group?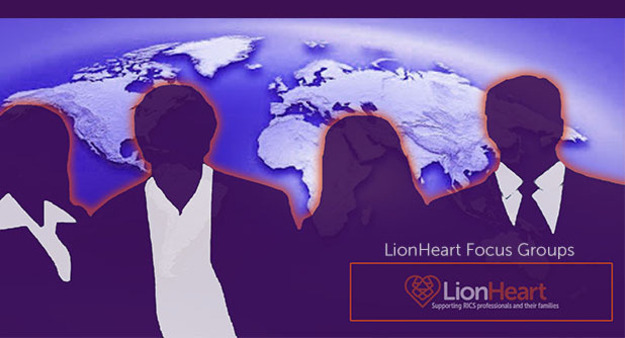 23-11-2021
LionHeart is looking for RICS professionals from all over the world to join a series of focus groups that will help us improve and develop future services and support.
Juliet Smithson, head of operations at LionHeart, said: "We really want to increase our understanding of the challenges faced by RICS members across the globe and make sure that the services we provide are relevant to members. There's no better way to do this than to hear directly from the people we're looking to reach with those services."
Some of the sessions planned to take place in 2022 will aim to gather feedback and thoughts from professionals based in certain global regions, specifically on how LionHeart might be able to develop further support in these areas. Others will be aimed at target groups of surveyors no matter where they are based.
Juliet added: "We hope to speak to people from a variety of backgrounds, including those at the very beginning of their careers as well as those who are retired or about to retire. We'd also like to hear from female surveyors, those living with a long term health problem or disability, as well as surveyors from a BAME background.
"LionHeart's support for surveyors is lifelong and tailored to each individual but it really helps us to get an understanding of the different demographics of the profession and what type of services they feel are most appropriate - we are your charity, after all.
"We believe we are very good at responding to what surveyors tell us they need. Feedback in the past has actually led to the development of some of our most popular services such as our professional counselling, as well as our range of webinars, which have all been designed to support surveyors' wellbeing and the softer skills that really help their career and personal development."
Focus group sessions are expected to take between 1-2 hours.
Dates are still to be confirmed but RICS professionals, including APC candidates, apprentices and retired surveyors, who would be willing to be part of the project are being asked to fill in a simple form to register their interest in advance.