Carers' life chances being damaged by lack of support and awareness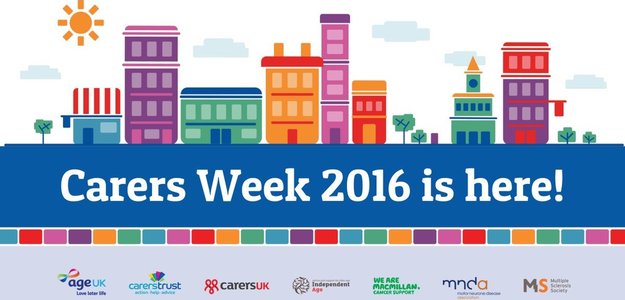 06-06-2016
An incredible 6.5million people in the UK now act as unpaid carers for an elderly or disabled family member or friend.
And yet new research released this week for Carers Week 2016 show that a lack of understanding about their roles has a negative impact on their own health, wellbeing, relationships and finances.
Three-quarters of carers said they felt that their caring role was not understood or valued by their community, including health providers such as GPs, hospitals and pharmacies.
Carers Week report Building Carer Friendly Communities said that mixed support from local services meant that carers were facing barriers to maintaining their own health, as well as being able to balance work or education with their caring responsibilities.
It also said:
51% of carers let a health problem go untreated

50% have seen their mental health get worse

66% had given up work or reduced their hours to care

47% have struggled financially

31% only get help when it is an emergency
Emily Holzhausen, who leads the Carers Week partnership, said: "Carers have told us it makes a huge difference to their lives when they are supported by their local services and communities; whether that's being offered a flexible appointment to see their GP, having flexible working policies from their employers, or their school raising awareness of caring and disability.
"This report comes at an opportune moment, with a new Carers' Strategy in development in England and new governments forming across Scotland, Wales and Northern Ireland. We're calling on individuals, organisations and governments to thing about what they can do to improve the lives of carers in their community."
LionHeart is able to offer support to RICS members and family members who also have caring responsibilities.
Support officer Clare Davis said: "We can offer an immediate response, practical help and sometimes just a listening ear."
Support includes help with preparing for carers' assessments, help claiming the benefits you are entitled to, financial help in certain situations, legal help or counselling with one of our qualified counsellors.
Call us on 0845 603 9057 or email info@lionheart.org.uk
Read our other articles:
What are your rights as a carer?