CV mistakes and how to avoid them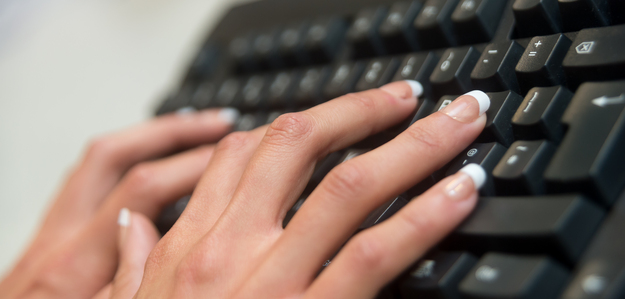 12-04-2016
So you've laboured over a CV that's a work of art and you've got a dream job firmly in your sights. But, with research showing the average recruiter spends just one minute on an initial scan of a CV, how do you make sure it opens those all-important doors for you?

We've compiled a list of what WON'T help.

Bo

ring them into submission…

A survey by recruitment specialists Reed showed most bosses (80%) prefer CVs to be kept short and concise. Keep it to a maximum of two pages and grab attention with bullet points rather than long, sprawling sentences.

Consider condensing long-ago roles to just a job title, start and finish dates, particularly if they're not relevant to the job you're applying to.

Poor spelling/ grammar….

No matter what type of position you're applying for, poor spelling and grammar is a turn-off. It shows a lack of care and poor attention to detail. Read and read again, and maybe ask someone else to proof-read it for you - don't just rely on your computer's spell-check to pick up all errors, it mite not pick up all the mistakes their* (*see what we did there??)

Assuming that one-size-fits-all…

You'll want to keep a template of your CV up to date, with all the boring bits like dates and job titles and addresses. But, ideally, you need to tailor-make each CV you send to fit each job application. Pick out bits of the job or person specification and the language it uses, and think about what you can highlight to show a prospective employer that you're the right person for them.

And, while we're at it, make sure your cover letter matches. You don't want to have the wrong job title or name in your cover letter because you've rehashed the last one you wrote.

Regurgitating your current job description…

Don't just list your current responsibilities, think about what you've actually achieved in your role and give examples.

Using clichés…

Try to avoid trotting out well-worn phrases. Employers expect you to be hard-working and reliable. And what does "good team player" or "self-starter" actually mean?

Pressing 'send' too soon…

Did we mention checking and re-checking? There's nothing worse than having to sheepishly follow up an email within seconds saying, "Err, this time with attachment."

After all, your CV and job application is about you trying to prove you're capable.

Over-complicated design…

Keep your CV simple and clean to look at. Don't use loads of different fonts and sizes. Pick one style and use bold type, headings and bullet points to break it up.

A daft email address…

Use or set up a "normal" email address for professional purposes. While beermonster@yahoo.com or partyanimal@hotmail.co.uk might give your friends a laugh, pause to think if that's the image you want to convey to a prospective employer.
LionHeart is able to support RICS members who are facing redundancy or unemployment. Click here

to find out more about our Back to Work scheme, or

contact us

to chat to one of our support officers.

RICS members can also find useful information on the

RICS Recruit

website

Read James's story to find out how we helped one man who found himself unemployed and facing difficult circumstances