Farewell to two long-serving LionHeart trustees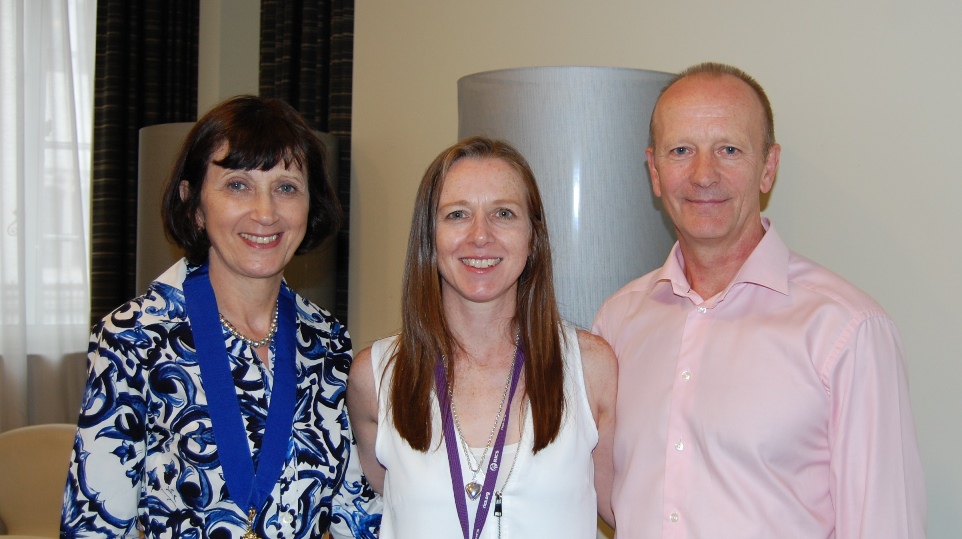 25-07-2017
Two of LionHeart's longest serving trustees have stepped down after notching up more than half a century of service between them.
A farewell lunch was held to thank outgoing chairman Richard Lewis (above, right) and Caroline Pelham-Lane, both Fellows of the RICS who first became involved with LionHeart as volunteers back in the 1980s before taking up positions on the board.
Richard served the last three years as chairman of the board, with three years as vice-chair prior to that. For many years, Caroline was the lead trustee for LionHeart's support services team, having the responsibility to authorise on behalf of the board any unusual or discretionary grants.
They have been part of a board which has overseen a number of changes to the way LionHeart offers support to people, moving from a largely grants-based support system to a more holistic way of helping, including professional counselling, careers and development coaching and the introduction of financial and wellbeing training workshops for RICS professionals.
Thanking them for their years of "unstinting" service LionHeart CEO, Davina Goodchild, said: "It's fair to say that I brought in a lot of changes to the way things worked at LionHeart and you, and the rest of the board, took that in your stride. Having your support has been really fundamental.
"Caroline, you are an approachable, lovely, warm person with a sense of humour and I know our support officers have always been able to rely on you. Richard, you have been the perfect chair: unstinting in your support but with the right amount of challenging!
"I think you have helped us come a long way and leave us in a good position for the future: thank you for all the time you have given LionHeart over the years."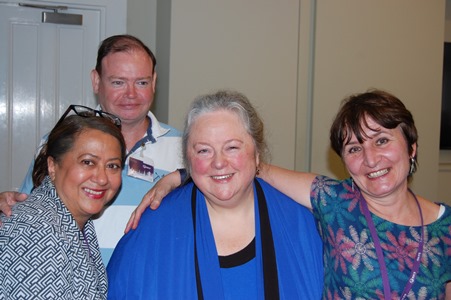 Caroline (pictured above with LionHeart staff), who is a valuer in the north-west of England and has worked as a consultant in public and private services, said being a LionHeart trustee was her way of giving something back to a profession she loved.
Richard, who is also property director at investment and development firm Town Centre Securities, said: "I first got involved with LionHeart in 1982 as a volunteer steward, going to see people who found themselves in very difficult, often distressing, circumstances. I have always enjoyed working with LionHeart and feel it's about putting something back in.
"I'm not looking forward to going as such, it's more that I feel it is the right time to go: I am fully confident in the board we now have, who will continue to take LionHeart forward."
Taking over from Richard as chairman of the board is Jayne Maclennan, a general practice chartered surveyor who spent more than 20 years in senior positions with FirstGroup (both pictured top with Davina Goodchild).
The vice-chair role will be taken by Dayle Bayliss, making it the first time ever LionHeart has had an all-female senior leadership team.