Former pro rugby player to speak at Cardiff mental health symposium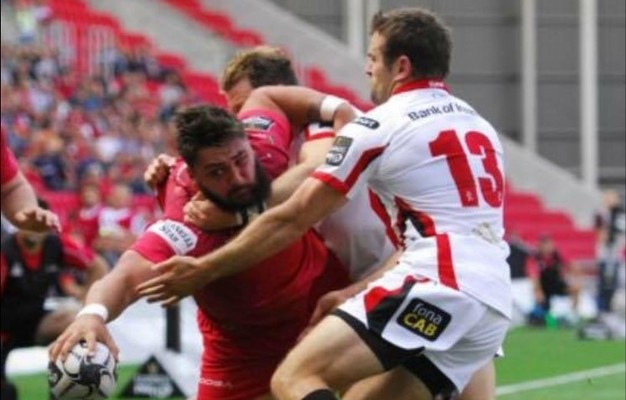 10-05-2018
A former Welsh professional rugby player will open up about his battles with mental health problems at LionHeart's John O'Halloran Symposium in Cardiff next week.
Rory Pitman, who played for clubs including Ospreys, Scarlets and Wasps, was also capped for Wales at Under 16, Under 18 and Under 20 level. The youngest ever forward to play Magners League rugby, his promising 10-year professional career was blighted by injury and he was eventually let go by his club.
Without the sport that had defined much of his life, Rory struggled to find new meaning, spending hours in bed and lying to his family about how he was feeling.
When he first admitted he had suffered with mental health problems, he was amazed at the number of messages he received, particularly from people within the sporting world.
Now building a future for himself as a businessman, Rory also speaks publicly about his mental health journey to raise awareness. Coming from the macho world of professional rugby, the 19-stone 6ft 5in 28-year-old admits it was being able to talk openly and seek therapy which helped his recovery.
Rory will be just one of a line-up of speakers at the Cardiff symposium, which takes place on May 15th at Jurys Inn. The free morning event will focus on mental health and wellbeing in the property industry, why workplace wellbeing is so important, and what firms can do to provide better support for staff.
The very first John O'Halloran Symposium was held in May 2016, organised by colleagues and family members of John, a former company MD and Fellow of the RICS who had sadly taken his own life the previous year after a long and secret battle with depression.
John's family and friends later asked if LionHeart would take over the running of a wider mental health initiative in his name, in the hope that something positive would come out of his death.
Jo Grant, LionHeart mental health project co-ordinator, said: "We are looking forward to bringing the work of the John O'Halloran Initiative to Cardiff for the first time and hope people will find it thought-provoking and useful. There is a lot of interest in the subject of mental health at the moment, and people are gradually starting to realise that this is an issue that really does affect us all.
"More than 1 in 4 of us will struggle with common mental health problems including stress, anxiety and depression at some point, which makes it an issue that the modern workplace simply cannot ignore."