Generous donation to LionHeart following BlueBox sale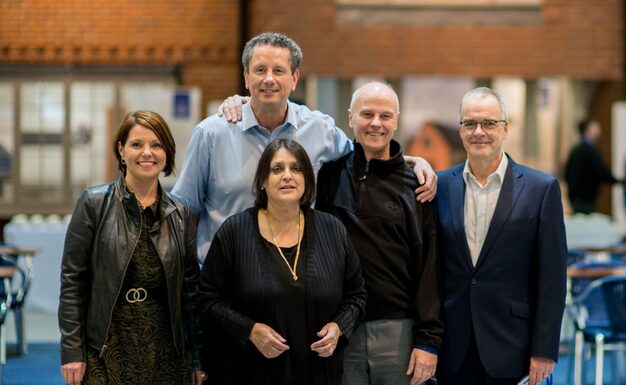 09-12-2021
The original founders of a training company for surveyors have made a generous donation to LionHeart following its sale.
BlueBox Partners was set up as a specialist residential surveying training business by chartered surveyors who wanted to ensure high quality training for fellow surveyors.
The business was recently acquired by qualification and software provider Sava, who will continue to use its panel of expert valuers and surveyors on its diploma programmes. A donation was made to LionHeart upon completion of the sale.
Former MD of BlueBox Partners, Larry Russen, was one of four original directors along with Alan Appleby, Phil Parnham and Chris Rispin.
He said: "BlueBox has trained many thousands of new and existing property professionals over the years with Sava, RICS and at other events and, working with Sava, helped develop the highly successful Diploma in Residential Surveying and Valuation. We are all excited to be working directly for Sava and look forward to sharing our skills for future generations of property professionals.
"BlueBox was always about providing the best technical support and training for surveyors and therefore making a donation to LionHeart from the proceeds of the sale seemed like a fitting end."
Fellow founding member Alan Appleby added: "The needs of our fellow surveyors were always what BlueBox was about, so it seemed a final opportunity to help, albeit in a different way, towards those needs in the future."
LionHeart fundraiser Carolyn McDonald said: "We are so grateful to BlueBox for their generosity in making this donation. For a company that had the needs of surveyors at the very heart of its creation, it is a perfect end to a chapter.
"LionHeart is there for RICS professionals and their families whenever they face challenging circumstances. We could not do what we do without the generosity of our donors and so this will help us continue to make a difference, just when people need it most."
All BlueBox Partners trainers have continued to work on Sava diploma programmes. The separate thriving Surveyor Hub community and podcast remains under the leadership of ex-BlueBox managing director Marion Ellis, who is also a LionHeart ambassador.
Find out more
See how your donations help us make a difference by downloading our latest Impact Report.
You can also find out more about the people we help here.