Generous legacy of LionHeart founder's great grandson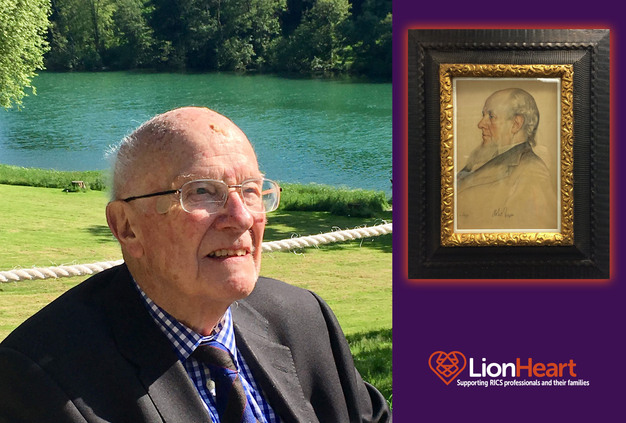 09-03-2021
LionHeart has been left a generous legacy from the great grandson of the chartered surveyor who first founded the charity in 1899.
The gift in the will of the late James Lazenby Vigers is the culmination of a long and proud family history which has supported generations of surveyors over the years.
Vigers Chartered Surveyors first started trading in December 1842 - originally as Davies and Vigers, but the firm quickly became known as just Vigers - run by brothers Francis and Robert, who was the great grandfather of James Lazenby Vigers (pictured above left, with Robert Vigers right).
Francis was one of the original 20 surveyors who founded the Institution of Surveyors, which would later become the Royal Institution of Chartered Surveyors (RICS). He became Vice President of the Institution and was about to become President when he died.
Carrying on the family connection, Robert became President in 1898 and, upon leaving office, went on to found LionHeart - or the RICS Benevolent Fund as it was first known. Then, the charity was largely set up to support the widows and orphans of chartered surveyors in the absence of any kind of welfare state at the time.
Robert's son Leslie was President of the RICS in 1912 and James' father, Geoffrey, became President in 1942 and died in office. Throughout the generations, the Vigers family maintained a close connection with LionHeart, which is the reason for the latest generous bequest.
LionHeart fundraiser Faye Smith said: "We are so grateful that James Vigers chose to remember LionHeart in his will and it is such a legacy to the whole Vigers family, without whom LionHeart would not even exist. It is clear that they contributed so much to the surveying profession through the generations and it is touching they have never forgotten that link with LionHeart.
"The money that has been left to us through James's estate will help us continue to support chartered surveyors at times in their lives when they need it most. This is in keeping with the original aims of his great grandfather who wanted to ensure those connected with the profession always had somewhere to turn.
"The last year has been unprecedented in many ways and we have seen demand for our help rise as a result.
"As a charity we are so fortunate to have loyal supporters motivated by the desire to give something back to their professional peers - but there's certainly no other family that can trace their support for LionHeart back as far as the Vigers family can!"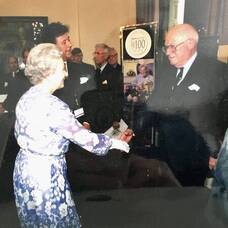 James's son Shaun Vigers said: "Following my father's retirement in 1983, he maintained a keen interest in the world of property and his lifelong interest in LionHeart is reflected through this bequest.
"One of the highlights of the family's association with LionHeart was in 1999, when James was presented to Her Majesty The Queen on the occasion of the charity's centenary."
(pictured left)
Find out more: