Help shape the future of support by taking our survey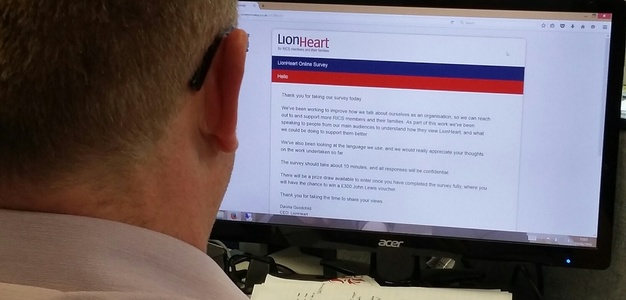 14-06-2016
Could you help shape the future of support for surveyors?
LionHeart is asking people to spare 10 minutes to carry out an online survey to help with an important project which will shape future services and communications.
Launching the June 2016 survey, CEO Davina Goodchild said: "We at LionHeart are currently conducting research within our community so that we can better understand what we're doing well and what we could be doing better, and so we can speak as clearly and powerfully as possible to our key audiences.
"We would love to hear your thoughts and ideas and would be really grateful if you could spare the time to carry out the survey."
All answers will be anonymised, and the survey should take no more than 10 to 15 minutes to complete.
By way of thanks, RICS members who complete it in full will have chance to enter a prize draw to win £300 in John Lewis vouchers.
To take part in the survey please click here
Latest Posts