How to talk to someone you're worried about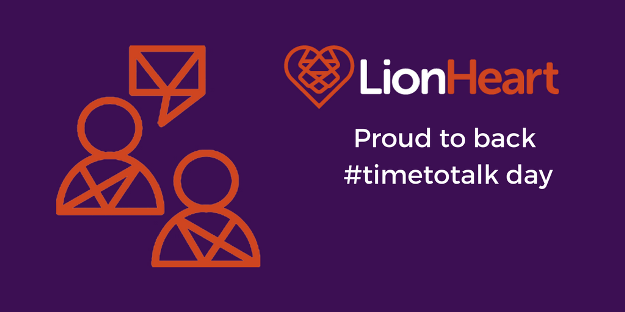 01-02-2018
More than a quarter of us will suffer with mental health problems at some point in our lives.
It's extraordinarily common - yet somehow the subject often makes us want to run far, far away!
Time to Talk Day on February 1st aims to highlight the importance of talking and listening about mental health issues, because, step by step, it changes lives and perceptions. The national awareness day aims to slowly change the stigma that's still attached to mental health issues - and also to remind people that the really big conversations often start with small talk.
Jo Grant, LionHeart's mental health project co-ordinator, says: "Opening up about poor mental health is often the first step to getting the support to overcome it. But people are often worried about saying the 'wrong' thing, or somehow making things worse.
"The thing to remember is that just having a chat with someone or asking how they are can make all the difference to how they feel. You don't need to be an expert, and you don't need to 'fix' things.
"All too often, people who struggle with their mental health feel isolated and lonely, so that's why we at LionHeart are backing Time to Talk Day."
So, if you're worried about a friend, colleague or family member, how do you start that all-important conversation? The video below shares some tips to get you started.