Huge rise in the number of people supported by LionHeart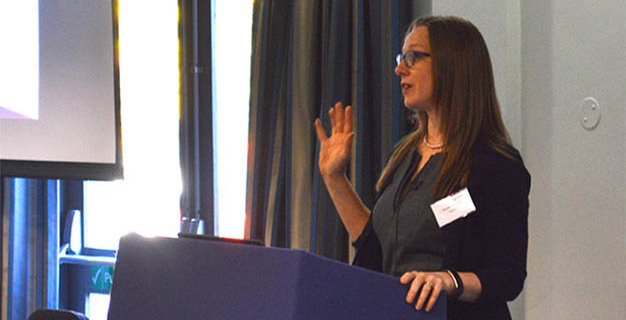 13-12-2016
LionHeart has experienced one of its biggest ever increases in the number of people receiving support, while the number of enquiries handled by its support services team has also risen.
Figures from April to November this year show the number of enquiries received by the charity was up more than 43% compared to the same period last year, with the number of people receiving support and services from LionHeart more than 30% higher.
The month of November in particular was very busy, with enquiries through our helpline up by a staggering 150% compared to November 2015. And the number of new people receiving support from the team throughout November doubled compared to the same month last year.
LionHeart financial support officer Paul Cunningham, who collated the figures, said: "The numbers are likely to rise even higher as we have some enquiries which are still being dealt with.
"November is often a busy period for us as it corresponds with RICS subs time, but even we were surprised by the jump we saw."
CEO Davina Goodchild (pictured above) said: "It's great that we are reaching more people and making a real difference; that's exactly what we're here for. We have been working very hard on raising our profile and proactively engaging more people and firms, and this is clearly having an effect on the numbers of RICS professionals who feel they are able to contact us for advice and support of all kinds."
The number of people approaching the charity solely to access its free, professional counselling service is also increasing.
The figures are being highlighted after LionHeart recently underwent a rebrand, unveiling a new look to underline its much wider strategy for the future, including an emphasis on promoting positive mental health and wellbeing across the property industry.
"Increasing the number of people we can help through difficult times or - even better - help them avoid those difficult times in the first place is at the very core of everything we do," added Davina.
"That's why we are also increasing the number of workshops we offer, aimed at helping people plan for secure financial futures, as well as promoting better mental health."
LionHeart is able to support any past or present RICS professional, right from APC candidates through to retired members, as well as their partners and dependants. If you'd like to find out more, call one of our support officers in confidence on 0845 6039057
To find out more about LionHeart's CPD workshops, please visit our events page
You can read more about our work in our latest Impact Report