Join us for Stress Awareness Month 2021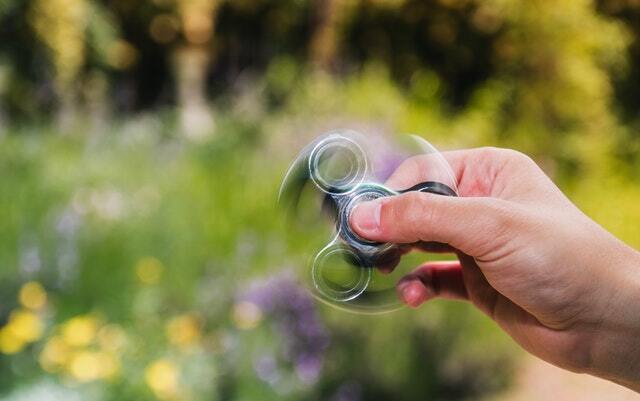 17-03-2021
It's thought around three quarters of us often feel stressed to the point of feeling overwhelmed or unable to cope.
It means millions of UK adults are routinely experiencing high levels of stress - and that's before you even begin to factor in the uncertainty that has engulfed our lives since the beginning of the coronavirus pandemic, with all the worry, isolation, loss of usual routines and impact on the employment market that has brought.
April is Stress Awareness Month, and this year's theme is Regaining Connectivity, Certainty and Control. The Stress Management Society cites recent research that identified that 65% of people in the UK have felt more stressed since Covid-19 restrictions were first brought in in March 2020 - with the three main causes for concern are feelings of disconnection, uncertainty and a worrying loss of control over our lives and how we live them.
The findings certainly mirror the picture LionHeart is seeing among surveyors calling the helpline. During 2020, we saw a rise in demand for our counselling and other emotional support services - with over 70% of those who called us saying they were struggling to deal with stress.
Throughout April, we will be running a special programme of webinars for Stress Awareness Month that all focus on different ways to handle stress. There will also be opportunity to find out a little bit more about the one-to-one support services we can offer RICS professionals and their loved ones who may be finding that their stress levels are beginning to spiral out of control and have a negative impact on their lives, jobs and families.
Jo Grant, LionHeart's wellbeing projects development lead, said: "Everyone feels stressed sometimes and that 'fight or flight' response is perfectly natural and healthy. But prolonged periods of stress and feeling constantly under pressure can lead to more significant mental and physical health problems, so being able to address stress early is vital.
"There's a whole range of things we can do to help ourselves so we hope our programme of Stress Awareness Month webinars will offer something for everyone and be the start of people regaining some of the connectivity, certainty and control in their lives."

Stress Awareness Programme
Understanding Stress Management (April 7)

Switch on to Better Sleep (April 9)

Introduction to LionHeart Coaching (April 12)

Breathing to Relax (April 13)

Physical Activity for Wellbeing (April 16)

Identify Your Time & Energy Drainers (April 20)

Introduction to LionHeart Support (April 22)

Diet & Nutrition (April 23)

Balancing Time Online (April 27)

Creating a Positive Mindset (April 29)
People can book on as many of the webinars as they choose. Attendance is free, but we appreciate it if you are in a position to make a small donation.
Click here for full details and to book.