LionHeart counselling now requested by 1 in 5 people we support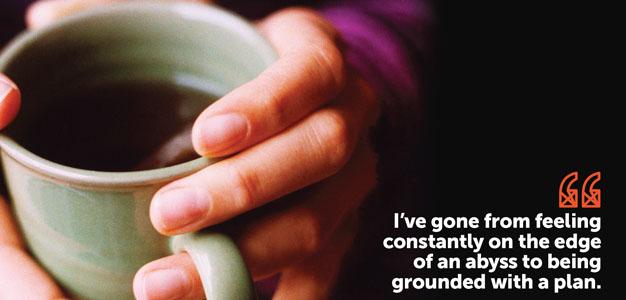 01-02-2017
LionHeart's professional in-house counselling service is now busier than it has ever been, with 1 in 5 of the people supported by us now requesting it.
Despite a rise in demand for the LionHeart service, people can still expect to be speaking to one of our BACP registered counsellors within a few days - meaning fast access to support when they need it most.
Bena Kansara, support services manager, said: "We're really proud of what we offer and know from the testimonials we receive that our counselling often makes a life-changing difference to those we support.
"It can be incredibly difficult for someone who is struggling to take that leap of faith and decide to ask for help and, having made that first step to reach out, it can actually be detrimental to have to then wait to access that help.
"That's why we are very proud that people who ask us for counselling can expect to be speaking to one of our experienced team almost straight away, certainly within a few days of them making that first call."
Last year mental health charity Mind said that most people in the UK were still waiting months to access counselling or other talking therapies on the NHS, even though all the evidence points to earlier treatment meaning a better recovery. In fact, figures released by the charity suggest over half of mental health patients wait three months or longer, with up to 1 in 10 waiting over a year. Describing timely access to mental health services as "a critical issue", it said that long waits for help could actually exacerbate mental health problems and, in some cases, lead to a crisis.
LionHeart used to offer some counselling alongside its regular support work, but decided to try offering a fully professional service using qualified staff counsellors just under two years ago. Since then it has become firmly established as one of the charity's fastest growing areas of demand, offered to not only RICS professionals but also immediate family members as well.
As well as helping people deal with mental health issues such as stress, anxiety and depression, the counsellors also see people who are struggling with relationships or family issues, or who have suffered a bereavement.
The team of three staff counsellors - who are all registered with the BACP and practise within its strict ethical guidelines - were recently filmed talking about their work for a video to highlight the LionHeart service and encourage more people to think about asking for help.
Counsellor Bernadette Antoniou said: "People really under-estimate the power of talking. You don't need to be at breaking point or on the edge to access the service. If you are feeling overwhelmed, just give us a call."
Find out more about counselling: call the helpline 0845 603 9057 or click here
Click on the link below to watch the video