LionHeart grants: everything you need to know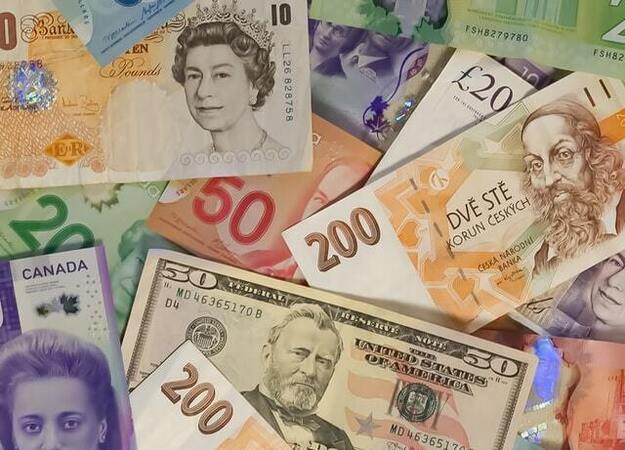 12-08-2021
Money may not buy you happiness, as the old saying goes, but it's fair to say that if you have money worries, it spills over into every single area of your life.
Experiencing financial hardship can really have a detrimental effect on your wellbeing, physically and mentally, and self-esteem, and it can also place relationships under great strain.
LionHeart's earliest origins were as a grant-giving benevolent fund, back in Victorian days when there was no such thing as a welfare state. Initially founded in 1899 by a group of surveyors, led by Robert Vigers, it was intended to support the widows and orphans of chartered surveyors who fell on hard times.
Over the years, our services have become much more multi-faceted, to include legal and employment advice, counselling, coaching and training and development workshops and webinars. But helping people financially if their circumstances suddenly change, or if they lose their job or become too ill to work, remains an important part of what we do.
These are the main grants that we give:
Regular grant
Typically our monthly grants are made to help bridge the gap if something unexpected happens in someone's life. Perhaps they have lost their job, recently experienced a family break-up, or they (or their partner) becomes seriously ill and unable to work; suddenly they find themselves with more going out each month than is coming in and struggling to make ends meet.
Grants are usually made for up to two years or until the person's circumstances change although, in cases of long-term serious ill health, support may continue at the discretion of the board of trustees.
One-off grant
Sometimes we make one-off grants to help cover an unexpected bump in the road; a one-off bill for essential home repairs, help with adaptations or special equipment in the case of illness or disability, and small one-off grants to support somebody's health or wellbeing, such as contribution towards respite care or a much-needed break.
Emergency grant
The only one of our grants that is not means-tested, this is a one-off payment to help someone through the immediate aftermath of an unexpected emergency or natural disaster, such as a house fire, flood, earthquake or storm damage. These are specifically designed to be quick and easy to access so we can have funds in your bank account within days to give some breathing space before accessing other support or insurance policies.
Grants for students
Introduced for the first time in late 2020, we made legal changes to LionHeart's Articles of Association to allow us to offer some support to surveying students from poorer backgrounds for the first time. Students in their final year of a qualifying degree programme and in receipt of a full maintenance loan may get help to buy suitable interview wear and travel costs to attend interviews that lead to entry into the surveying profession.
"Our grants are designed to bridge the gap"
Last year, almost a third of the people we supported received financial help of some kind, and grants were sent to every corner of the world.
LionHeart support officer Ben Halpin said: "The support team are able to guide someone through the process of applying for financial help and we do our best to make it as seamless and pain-free as possible. Most important of all, we recognise that it can be very difficult for someone to ask for help in this way so it is vital that we put the person at ease and they feel supported, listened to and not judged in any way.
"It is really rewarding to know that sometimes the financial support we give is the thing that keeps a person from losing their home or family, and just gives them enough breathing space to be able to move forward in life. And, because we take a holistic approach to everything we do, it is quite common for the team to be able to offer other kinds of support alongside a grant - help to get back into work, for example, or coaching or counselling."
Bena Kansara, support services manager, added: "Our grants are really designed to get people out of a hole that they find themselves in, for whatever reason, and bridge the gap until their circumstances improve. For this reason, we've streamlined the process of applying for a grant to make it as quick as possible, while adhering to our own qualifying criteria and processes - because when people are in a difficult situation, the last thing they need is to wait for vital help.
"Many years ago, the process was a bit more bureaucratic and could take a lot longer, but now we can get a grant to someone within a week if necessary.
"As with all of our support, we would really encourage someone to ring us early on and not wait until they are at rock-bottom before they ask for help. I can promise you that you won't regret calling LionHeart - but you might regret waiting."
Find out more: