LionHeart helping more people than ever before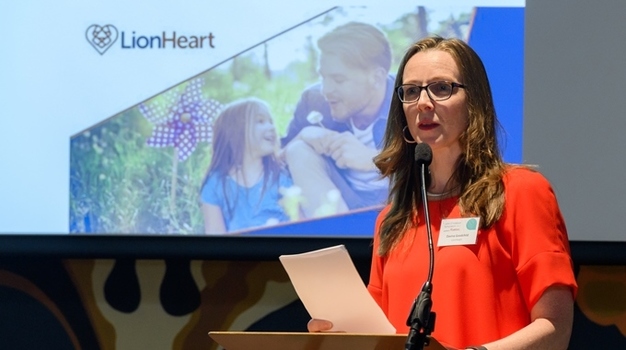 08-06-2017
The number of new people being supported by LionHeart rose by 26% during the last financial year, figures show.
And our professional counselling service has had its busiest ever year, with the number of clients rising by almost a quarter from April 2016-17 compared to the previous year. It means that almost 1 in 3 of the new people who came through to us for help went on to receive the free service.
A new part-time counsellor has been recruited to the team as demand continues to grow for the service.
Some 12.5% of those contacting LionHeart for help did so primarily because they were suffering mental ill health, stress or anxiety - double the number of people from the previous year.
Around 14% contacted LionHeart primarily due to serious health problems or disability, a similar proportion to the previous year. Many were suffering from serious illnesses like cancer or heart problems, or had suffered a stroke.
More than a fifth came to us due to unemployment, redundancy or other work-related issues. LionHeart has expanded the range of support on offer for RICS professionals who are out of work: those who have been unemployed for three months or more may be referred for specialist employment support, ranging from a full three-month back to work programme, or more tailored help with certain areas like CV writing and interview techniques.
The team of support officers at LionHeart have also been trained to take a coaching approach, and are now able to offer this career and personal development support to people whether they are unemployed or still in work.
Support staff carried out almost twice as many home visits to those people most in need, while referrals for legal advice also doubled during 2016/17.
Once again the people we helped were of mixed age ranges and from every region. Around two-thirds of the people helped were men, while over 40% were aged 30 to 49.
CEO Davina Goodchild (pictured above) said: "LionHeart continues to help RICS professionals and their family members who are facing all kinds of difficult circumstances, from physical and mental ill-health to those who have lost their jobs or suffered a family bereavement - the type of challenge that could hit any one of us or our families.
"We pride ourselves on the expert and friendly support we offer, so that hopefully those challenges won't become a crisis.
"We're particularly pleased that we've helped more people than ever before this year, as it shows awareness of our services is growing and more people feel able to ask for support when they need it most. In particular, those people who have used our counselling service tell us how life-changing it can be, but we've also had several lovely messages from those we've helped get back into the workplace who are now looking forward to a brighter future.
"It makes everything we do as a team worthwhile: we want every person who comes to us to walk away feeling better than they did when they first got in touch."