LionHeart Impact Report 2017 published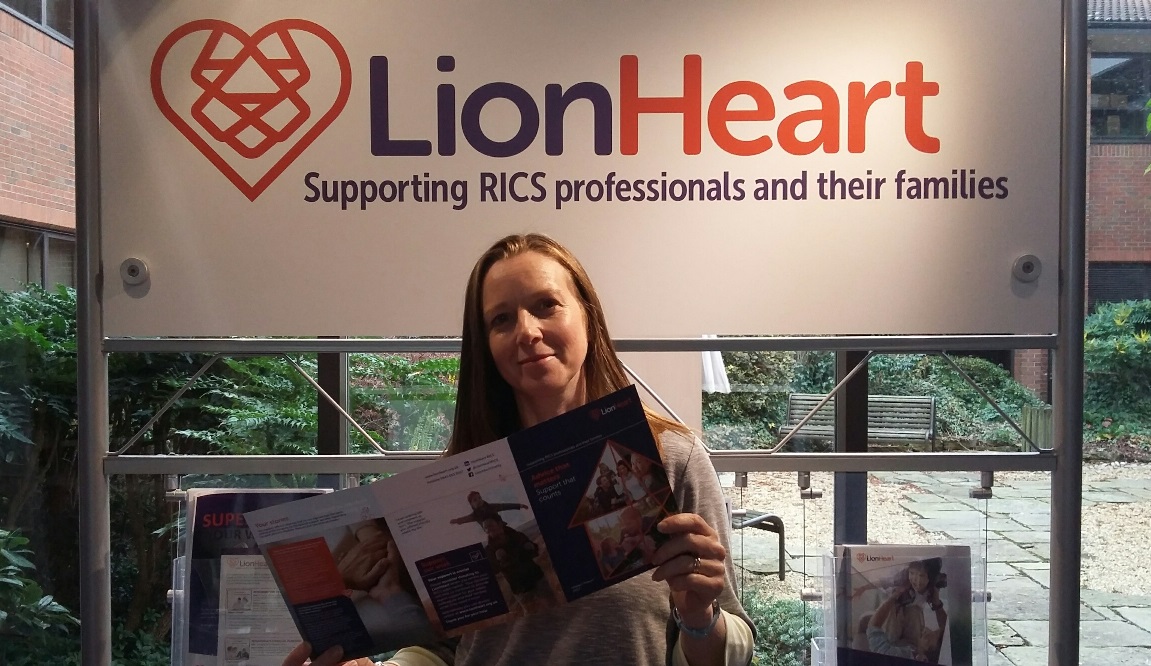 14-11-2017
LionHeart has just released its 2017 Impact Report, which will be reaching people via their RICS subscriptions packs throughout November.
CEO Davina Goodchild said: "The end of the year always seems like a good time to reflect on what has been achieved and take stock of where we are as an organisation.
"2017 has been a very big year for the whole team at LionHeart and I'm incredibly proud of our achievements. The figures in our latest Impact Report show we've reached more people than ever before, with the number of new people being supported up by more than a quarter.
"LionHeart's support officers continue to support RICS professionals through some of the most difficult circumstances of their lives, from serious illness, to financial hardship due to job loss, or those who have suffered a family bereavement or break-up - sadly the kind of thing that could face any one of us at any time in our lives.
"Our professional counselling service has also had its busiest ever year, and is now being used by around 1 in 4 people that come to us for support. There's a lot in the media about how long many people have to wait for help when they're struggling with their mental health, so we are very proud to be in a position to say to RICS professionals that they can be speaking to one of our experienced counsellors within a few days. As demand has grown for the service, we have recruited another part-time counsellor to the team so we can continue to honour this 'no-wait' commitment.
"Over the next few weeks people will be receiving their RICS subs packs and once again we are grateful to the RICS for enabling us to reach out to the membership through this. Members also have the opportunity to make a donation to LionHeart as they pay for their subs, and we really hope people will choose to continue to support the work of their own charity in this way."
During 2017, LionHeart has also greatly expanded the number of CPD-approved workshops that it offers to RICS professionals, many of which are also open to partners and spouses. Financial education workshops, including money management tips for younger people and Head Start to Retirement, continue to be popular, but have been joined by a range of mental health and wellbeing workshops, and free lunchtime webinars on various topics.
Hundreds of RICS professionals have taken the opportunity to attend a LionHeart workshop or webinar throughout 2017, and bookings are still being taken for the rest of the year and into early 2018.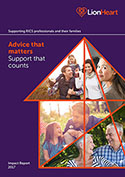 Download our 2017 Impact Report