LionHeart launches festive fundraising campaign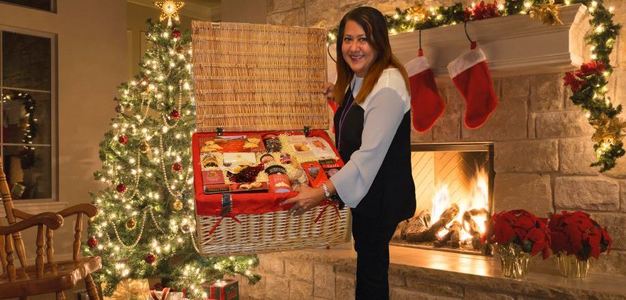 15-11-2016
With 40 days to go until Christmas, LionHeart has launched a festive fundraising campaign to help put a smile on someone's face this December.
We'll be sending around 100 hampers to some of the people we're supporting this Christmas - and we're asking you to help make that happen.
The people who receive one of our festive hampers may be dealing with any number of things in their life, from bereavement, to serious illness or a family breakdown.
Bena Kansara, support services manager at LionHeart, said: "For some of the people we support, Christmas can be an incredibly difficult time for all sorts of reasons. Most of them are genuinely touched to receive a hamper from us: while it's not a magic wand, just knowing that they're in someone's thoughts can mean a lot."
One of our previous recipients was a young widow facing her first Christmas alone with her little girl. She said: "I wanted to extend a big thankyou for not only the extra financial support but also for the beautiful hamper. I have no doubt that this first Christmas will be the most challenging to get through so it's such a comfort to know my daughter and I are in your thoughts."
If you'd like to help us cover the costs of our Christmas hamper campaign you can donate online now via our secure website. Any donations, no matter how big or small, will be gratefully received.
Help us give someone a happier Christmas.
Latest Posts