LionHeart launches new will-writing webinar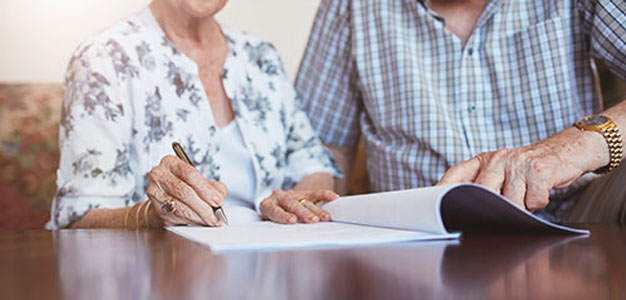 09-10-2017
Over half of all British adults have not made a will, leaving millions at risk of dying intestate, according to the latest research.
In fact, last year a whopping £8 million worth of money and property went to the government because people didn't leave a will.
The most common reason people usually give for not having a will is that they simply "haven't got round to it yet". A quarter reckon they'll make a will later in life, while a fifth believe they don't have enough assets to make it worthwhile, says the study from Unbiased.co.uk
But if someone dies without making a will, their estate is distributed according to British intestacy law - which may not always match up with what that person actually wanted. The situation is particularly true for someone living with a partner, but unmarried, or in cases of step-families or children from previous marriages.
This Wills Month, LionHeart has teamed up with financial expert Jo Thresher, from
Better With Money
, to run two free wills webinars.
The 30-minute lunchtime sessions will run on October 10 and 18. Open to RICS professionals and their partners or spouses, they have been specially designed to give a good introduction to wills and trusts, and the kind of thing people need to think about when it comes to making a will.
Topics include:
Wills: Why you need one and how to make one
Intestacy (dying without a will): what then?
What's in your estate?
Death & taxes
Power of Attorney
Trusts: how they work
Jo Thresher said: "If you're not married and not in a civil partnership, your partner is not legally entitled to anything if you die without leaving a will.
"Similarly, if you're married and die without a will, it could be that your spouse will inherit all or most of your estate and any children or grandchildren might not get anything. This is true even if you are separated but not divorced.
"And any inheritance taxes that your estate has to pay might be higher than it would be if you had made a will."