LionHeart's 10 steps to wellbeing with Knight Frank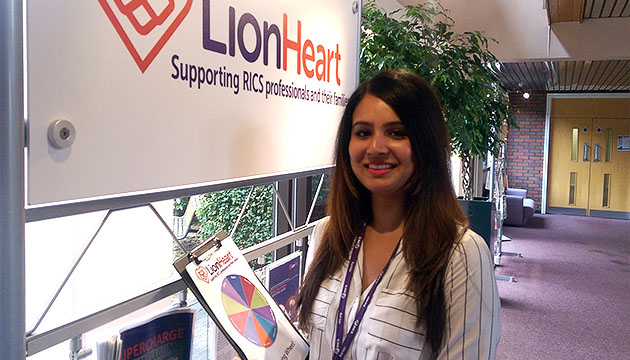 28-06-2017
LionHeart is working with Knight Frank today, Wednesday June 28, as the firm marks the property industry's Wellbeing day.
A number of organisations across the property sector are taking the day to promote better physical and mental health to their employees, and Knight Frank invited LionHeart to run a special wellbeing session with some of their staff.
Parita Mardania, LionHeart's training and development manager, who delivers some of our wellbeing sessions, said: "Often, we all know the things we should be doing to take better care of ourselves. Just like we know we ought to eat our fruit and veg, we know we should take time for ourselves to have a better work life balance. But sometimes putting all those good intentions into practice is easier said than done.
"Sometimes the chance to talk things through with other people in a workshop style setting helps bring a bit of clarity to a situation. Bouncing ideas around might help you focus on things you can do, small tweaks you can make to your life to improve how you feel.
"At LionHeart we have a range of wellbeing and mental health sessions which will hopefully help people do exactly that, and we're looking forward to supporting Knight Frank's wellbeing day."
LionHeart's 10 Key Steps to Wellbeing
1. Giving: Do things for other people
2. Relating: Connecting with others, whether friends or family, really helps a sense of wellbeing
3. Exercise: Take care of your body
4. Awareness: Live life mindfully
5. Trying out: Learn new things
6. Direction: Have goals to look forward to
7. Resilience: Find ways to bounce back
8. Emotions: Look for the good in life
9. Acceptance: Be comfortable with who you are
10. Meaning: Be a part of something bigger
To find out more about LionHeart's wellbeing, mental health and other workshops please visit our Events & Workshops page.
If you'd be interested in hosting one of our workshops, contact podedra@lionheart.org.uk