LionHeart's 2021 in review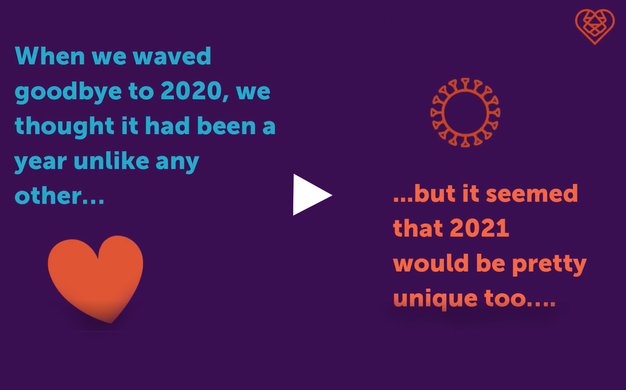 22-12-2021
As we say farewell to 2021, it seems that much of the uncertainty with which we started the year is still with us, and that the effects of the Covid pandemic are still being felt worldwide.
Although the job losses and business difficulties we saw earlier on in the pandemic did slow and settle down, we have seen a definite knock-on effect on people's health and wellbeing throughout 2021 and the LionHeart helpline has remained busy.
Demand for our counselling has soared and we've also helped more APC candidates than ever before throughout what was a challenging and stressful time for many.
We're proud to have extended LionHeart support to all corners of the globe to RICS professionals who needed us - with getting on for 10,000 individual 'acts of support' from the team that have helped make a difference to people facing all kinds of difficult circumstances.
LionHeart CEO Davina Goodchild said: "I am proud of the difference the LionHeart team has continued to make to people's lives during 2021 and the way in which we have continued to develop and expand our services throughout this challenging time.
"The important thing to remember is that behind each statistic is a real person, for whom we have made a difficult time that little bit easier."
Take a look at the video below to see some of the highlights of our year, and let us end 2021 by thanking our loyal supporters - from our trustees, to ambassadors and corporate partners, as well as all the individual RICS members who have supported us throughout the year in some way.
Merry Christmas from the LionHeart team, and here's to a happy and healthy 2022!