LionHeart's 2022: In review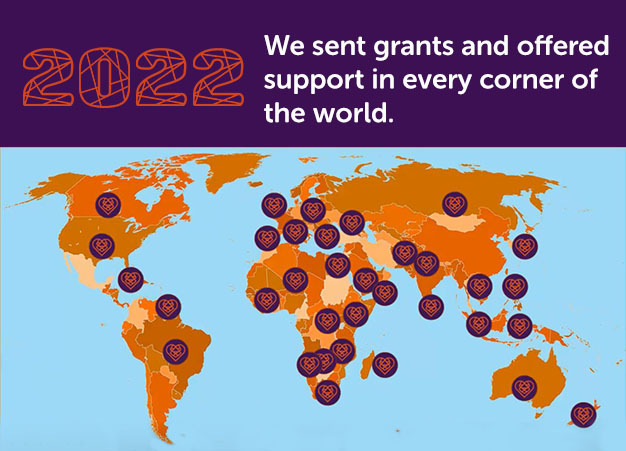 21-12-2022
As 2022 draws to an end, we've been reflecting on the work we've done throughout the year to support surveyors and their families all over the world.
It's been a year that continued to be busy, despite the worst of the Covid pandemic being behind us.
LionHeart's head of operations, Juliet Smithson, said: "When Covid came along and turned everyone's worlds upside down, we expected a surge in demand for our support. That was certainly the case throughout 2020, and into 2021.
"However, unlike expected, that demand didn't drop off as time went on and LionHeart has continued to see requests for help from the surveying community continue to climb - from support during a crisis to more everyday support to help people thrive, in their personal and professional lives."
Calls to the LionHeart helpline rose by almost 15%, and our support reached every corner of the globe.
Demand for our counselling services continued to rise, and we delivered the same amount of counselling in the first half of 2022 as we did for the whole of 2020.
Juliet added: "Our amazing staff did their best to be there, no matter what people faced, providing emotional support, referrals for legal advice and employment support, counselling, coaching and APC support.
"One of the things we are particularly proud of is the speed with which we responded to the war in Ukraine. We were able to get emergency grants to surveyors and their families fleeing the country to help them start new lives somewhere safe - often getting emergency funds to them within a matter of hours."
We end 2022 by thanking all of the people who play such an important part in what LionHeart does: our trustees and ambassadors, corporate and education partners, and the many thousands of supporters and donors from the RICS community. Happy New Year!