LionHeart's top 10 stress-busting tips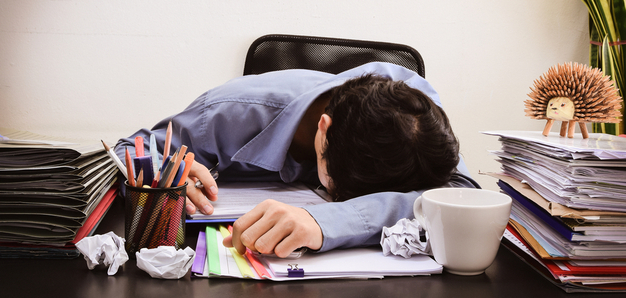 04-11-2015
To mark National Stress Awareness Day (#NationalStressAwarenessDay) today LionHeart has come up with 10 tips to help you cope better with the stresses and strains of busy modern life. Some of them are just simple changes to your working day, but they can have a huge effect on your mental health.
1. Take a walk -

Exercise helps the body deal with stress and gives you all-important time away from your desk. Even a 15-minute walk at lunchtime can help you be more productive during the afternoon.



2. Prioritise your time -

Plan your day effectively. Know what needs to be done most urgently and try to deal with that first, so that you don't waste precious time.



3. Be kind to yourself -

All work and no play makes Jack and Jill dull boys and girls. Make time for friends, family and hobbies.



4. Think positive -

Try seeing things differently and focus on the positives. Instead of moaning about the fog, take a minute to notice how colourful the autumn leaves are, for example.



5. Take a deep breath… or three -

It really does help! Think of it as desktop meditation.



6. Laugh -

Taking a few minutes to share a bit of banter with a colleague can lift your whole mood.



7. Take screen breaks -

Move around the office, fetch a glass of water, take a break to stretch your legs, or flex and relax your muscles.



8. Cut down your coffee habit -

Caffeine is a stimulant: too much and the body reacts to this with the stress response, increasing or even causing anxiety symptoms.



9. Share your worries -

A trouble shared is a trouble halved, as they say. Sometimes, talking to a friend or colleague will help you see things from a different and less stressful perspective.



10. Have a cuddle -

Give your partner, child or pet a hug. It releases feel-good hormones!



Don't forget, if stress is starting to have a negative impact on your life, help from LionHeart is only a phone call or email away. Confidential support is available from LionHeart counsellors and support officers by calling: 0845 6039057 or emailing: info@lionheart.org.uk
National Stress Awareness Day is promoted by the International Stress Management Association (ISMA), the lead professional body for stress management, wellbeing and performance. Visit ISMA to find out more about their activities.
You may find our article Disconnected? Spotting and dealing with workplace stress useful.