LionHeart unveils new look and expanded services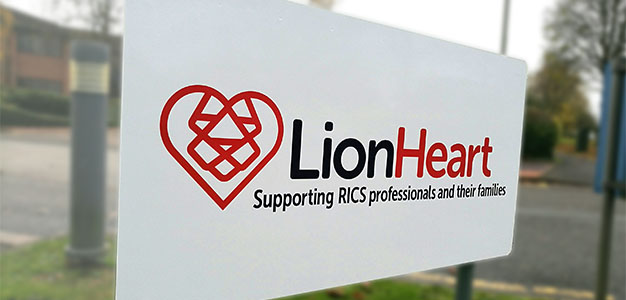 03-11-2016
People receiving their RICS subs packs this week may have spotted that LionHeart has a fresh new look.
Hundreds of RICS members helped feed into the project which looked at the charity's visual branding and also its key messages, through workshops and online surveys.
LionHeart is delighted to have unveiled its new logo at the same time as publishing its latest Impact Report, providing a snapshot of how it helps people.
CEO Davina Goodchild said: "LionHeart's new look is about so much more than a new logo or new branding. We hope it embraces a much wider strategy for our future, and a broader direction in the support that we are able to offer people.
"We are very proud of our benevolent fund roots, which go back over 100 years, but in recent years we have evolved into something much more - modern life brings with it so many demands and people's lives are so busy.
"Of course, our original ethos of supporting people through difficult times will always be at the very core of what we do, but our future strategy is very much about providing the expert support to help stop the challenges people face from becoming real crises.
"We also hope that a fresh emphasis on a better understanding of wellbeing and mental health will mean RICS professionals at any stage of their life or career know that there is a service here to help them and their families lead happier, healthier lives."
LionHeart's team of support officers and counsellors continue to offer practical and emotional support, with financial assistance also available in some cases.
But an expanded training and development programme will also offer new workshops, including mental health awareness and wellbeing alongside financial planning, and closer links with firms.
And an important new partnership, the John O'Halloran Initiative, will help promote better mental health across the property industry, and guidance for firms looking to better support their staff. The project has grown from an awareness-raising event organised in memory of retired company MD John O'Halloran, who sadly took his own life in 2015.
Download a copy of our latest Impact Report here