Living with a serious illness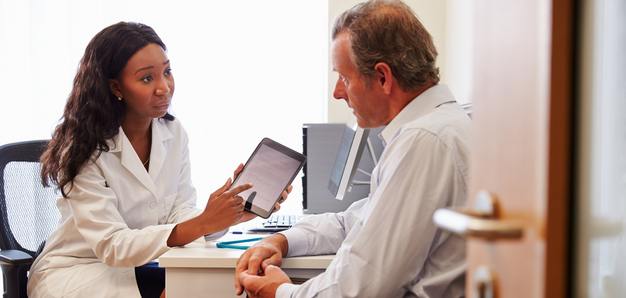 26-11-2015
Being told you have a serious illness can turn your life upside down. It can affect everything from the way you feel about yourself and your relationships with family and friends, to your work, lifestyle, hobbies and social habits.
Not only that, but you may suddenly have real fears for your future. How will you manage financially? How will your partner, children or friends react? What will happen to the career and lifestyle you've worked so hard for? And the plans you've made? What if you don't get to see your children grow up?
The Royal College of Psychiatrists says living with a serious illness can also have an overwhelming emotional impact on people, leaving them feeling sad, anxious, frightened or even angry.
"You may feel out of control, helpless, or isolated from your loved ones because none of you knows how to discuss your illness and feelings," says LionHeart support officer Ben Halpin.
"Coping with the long-term effects of a serious illness can also cause depression, and it is important to discuss your emotional state as well as the physical side of your illness, whether that's with a close friend or your partner, or a health professional."
Emotional support is an important factor in helping you to cope. You may be offered this or referred by your doctor or another health care professional. LionHeart can offer counselling to RICS members who are in need of it, too.
Some NHS trusts may be able to provide access to relaxation therapies, such as a massage or guided meditation, to help you. There are also various groups who help people with specific illnesses and these can include local meet up sessions where you can share your experiences with people in similar situations.
Long-term ill-health may also cause financial difficulties including loss of income if you are unable to work, or have to make significant changes to your life.
Practical things you can do to deal with your finances include:
Find out what your employer's policy is on sick pay and income protection

Check your cover. Do you have critical illness or income protection insurance? This may be linked to your mortgage payments or as a separate policy

If you're struggling financially speak to your mortgage lender at the earliest opportunity. Many offer payment holidays, which may give you the breathing space you need

Find out if you are eligible for any benefits
You also have certain rights at work. It is unlawful for an employer to sack you on grounds of chronic illness or if you need regular treatment. Under the Equality Act 2010, your employer must also make reasonable changes to your workspace and working conditions to help you do your job. This might include making changes to your job or workload, training you to do another job, or allowing you to change your hours or work from home.
How can LionHeart help?
LionHeart's experienced team can help you every step of the way if you or a family member are facing a serious and life-changing illness. Support includes talking to one of our BACP trained counsellors; help to locate a support group specific to your condition and location; advice on finances and legal issues, such as your rights at work, and in certain cases, financial assistance to help get you through the tough times.
To find out more call 0845 6039057 or email info@lionheart.org.uk
If you are interested in making a donation to support LionHeart's work, click here.