Men's Health Month: large rise in men accessing LionHeart support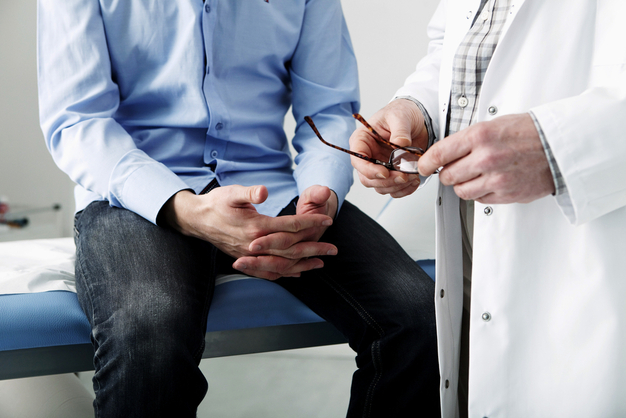 01-11-2023
As Men's Health Month starts today, LionHeart has released new figures showing a large rise in the number of men requesting support over the last five years.
Overall calls to the LionHeart helpline from men of all ages have almost doubled since 2018. And the number asking for and receiving a service related to health - mental and physical - has increased by 50% over the same five-year period.
In addition, at the height of the Covid pandemic during 2020/21, we saw a huge spike in men contacting us for health-related reasons.
LionHeart's support services manager, Bena Kansara, said the figures underlined the experience of her team of support officers and counsellors - that men were increasingly more willing to access support and, importantly, to ask for it sooner.
She explained: "What we would see a few years ago is that men in particular would wait until they were at total crisis point before they would pick up the phone and call the LionHeart helpline. It didn't really matter what the circumstances were - they could be in financial crisis, seriously ill or having suffered a life-changing accident, or so far into a mental health crisis that they were suicidal.
"As we have worked hard to raise awareness and increase the proactive support we offer, including mental health awareness and training, alongside a much wider focus from the media and society in general on mental health, we have seen that gradually men have started to acknowledge earlier that they might need support. This generally means a much better outcome for them and their families."
Men's Health Month - or Movember - runs annually every November to highlight and promote physical and mental wellbeing among men, including cancers like prostate and testicular, as well as mental health and suicide awareness.
UK figures show that 75% of premature deaths from heart disease are male; middle-aged men are twice as likely to have diabetes than women, and twice as likely to have liver disease. In mental health, four out of five suicides are male and, shockingly, suicide is the biggest killer of men under the age of 49.
Bena added: "It is really encouraging to see an increased take-up of emotional support including counselling among men and that finally the 'stiff upper lip' culture looks like it is beginning to recede.
"I distinctly remember when we were talking about introducing a counselling service at LionHeart, I was told by one male chartered surveyor that I'd be flogging a dead horse because surveying was a mostly male, middle-class profession and they'd never want to open up and talk about the difficulties they faced! In fact counselling has gone on to become one of our most requested services and is now being accessed by young men in their 20s and 30s right through to age 60 and above - those very people he'd assumed would never go for counselling.
"Really importantly, men seem to be more willing to share their experiences and that is so helpful to others who are struggling - that includes men in the public eye and professional men raising awareness among their own networks, like our own ambassadors.
"We hope that awareness will continue to rise and that male chartered surveyors know they have somewhere to turn to, in complete confidence, should they be worried about anything, including their physical or mental health."
Talking Men's Health Month - Webinar
In our webinar library - a live panel discussion looking at men's health and wellbeing - from the physical to the mental - and overcoming the barriers to support.