Mental health and... social media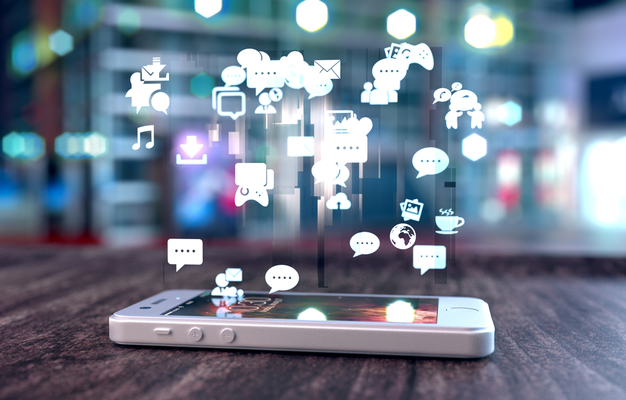 27-02-2020
Love it or loathe it, it's almost impossible to imagine life without social media these days.
The UK alone had around 45 million active social media users in 2019 - almost 70% of the UK population [Statistica]. Globally, this rises to a mind-boggling 3.48 billion active users of social media.
Many aspects of social media are great. It's a convenient way to stay in touch with family and friends, no matter where in the world they are, and a great tool for staying connected with people we may otherwise have drifted apart from. It can inform, it can educate and it can forge connections.
On the other hand, it can leave people feeling isolated 'in real life' due to reduced face to face interaction, and although we may still be in touch with that close pal from years ago, it may be that we neglect to make extra effort for that personal phone call, letter or email, relying instead on a short snappy status update and 'liking' their latest holiday pic to make us feel connected.
There has been a lot of research carried out into the links between poor mental health and social media, although the studies have mainly concentrated on the effects on teenagers and young adults who are big consumers of social media. Some studies point to links between social media and depression, anxiety, sleep problems, self harm, and even an increased risk of suicide, in young people, with some well-documented tragic stories of suicide making news headlines.
Some researchers suggest the links could be partly due to the fact that young people with poor mental health are more likely to be spending more time scrolling through social media because they're actively avoiding real life social interaction. Negative effects are more likely in those spending more than 3 hours a day online - although some of this could be because they're less likely to be taking part in physical activities, more likely to be sitting down and may have disturbed sleep patterns.
But what about in adults? A recent American study found that more than one in three adults (38%) see social media usage as harmful to mental health; nearly half (45%) see social media usage as having both positive and negative impact on mental health, and only 5% seeing it as having a positive impact.
It isn't all negative though. Many people who have experienced poor mental health have described social media as a lifeline when they have felt at their most isolated, and say it offers an easy and convenient way to reach out for support and connect with other people who are or have been in a similar situation.
The view from…..
The LionHeart mental health ambassador
Social media is definitely a double-edged sword for me. My business earns an income partly because I've been on social media and use it as a very valuable marketing tool. It's also meant that I can run my business from anywhere in the worl

d and can connect with my ideal clients. For that I am very grateful.
However, social media has also got its negatives: I do feel that there is pressure to present myself in a very happy way and so when I'm in a difficult situation I will 'hide' from it, because I can't explain what I'm going through and I also don't think it's anyone else's business. Sadly, as a by product of putting myself out there, I have experienced some horrendous comments on my posts and also a lot of sexist and ageist comments. I tend to delete the posts and block the person from seeing my brand and then try to put it out of my mind, but I can't pretend it doesn't sting to see it.
The balance for me comes in the fact that I do now protect myself from social media. I don't frantically follow other people, in fact the accounts I look out for usually have nothing to do with property and it's because they lift me up.
If I'm feeling anxious about using social media (I'm not good enough/ who would care about this/ it's not post worthy enough), but I know that I have to put stuff out for marketing purposes, I schedule it using an app and then give myself a break.
The only exception to this is running my podcast! It's become something of an outlet and the one place where it's no holds barred, it's a stress reliever and helps me make sense of the industry and it's a fabulous part of my business. I'm learning slowly to just do what feels good, not what everyone else is doing!
Natasha Collins MRICS
The LionHeart counsellor
Heavy use of social media can exacerbate feelings of anxiety and depression in people who are already struggling with their mental health. It can feed into those constant feelings of self-doubt or low self-esteem; the 'everyone else has a perfect life/ job/ house/ partner, never feels grumpy or cross or shouts at their kids' kind of thing.
Seeing other people's smiling pictures on Facebook, for example, can add to the pressure to paste on a smile and pretend that everything is just fine, when in fact it's anything b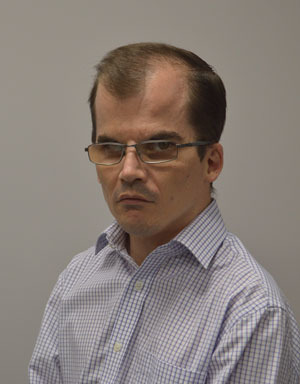 ut. Social media can even help to fuel a sense of paranoia, or increase feelings like 'nobody likes me' or 'nobody feels like this'.
Used wisely, social media opens up connections and relationships, both personal and professional, in a way that just wasn't possible before these platforms were created. It can be a great way of sharing key moments with those you care about. It can also give you access to professional opportunities in a way that would have taken far longer before.
What might help if someone is feeling low would be to take a break from your device: look for connections in the non digital world, maybe take a walk outside. If you are concerned about your social media use, some devices allow you to track and set limits on the amount of time you can use particular apps, which may be a helpful way to think about time spent online and whether you need to make changes. If these feelings persist, think about accessing support.
As a counsellor, I've worked with many people who have said that social media can increase feelings of anxiety or depression if they're already struggling. Viewing this snapshot into other people's lives and making comparisons can lead to increased expectations around what is achievable, whether that's in your work or family life, or your body image.
Mark Hodson MBACP