Mental health and... work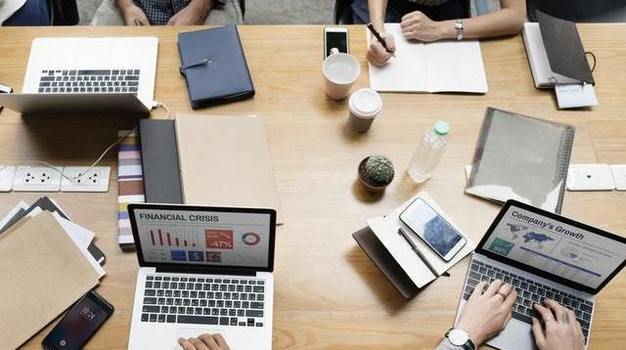 14-03-2019
It's calculated that the average person spends a third of their life at work. That's (gulp) approximately 90,000 hours.
Many people often spend more time with their colleagues than they do with friends and family.
And it's a pretty safe bet that most of us spend less time on our favourite hobby than we do at work - which is fine if we love what we do.
But what if work is impacting on our mental health?
Despite the hours we put in there, just 13% of employees say they would feel comfortable talking about mental illness at work - and up to 95% who call in sick due to poor mental health give a different reason for it.
More than 1 in 4 of us will experience a common mental health problem, including anxiety or depression, at some point in our lives. In 2017, poor mental health was estimated to have cost UK employers a whopping £42 billion.
As a workplace, having effective policies in place to support colleagues with a mental health problem - and creating an environment in which staff feel more able to be open about it - can help decrease staff turnover, sickness and lost productivity.
Sadly, it's not yet the norm. Around 300,000 people with long term mental health problems lose their jobs each year. And around two thirds of those who suffer mental ill health actually believe workplace stress was a contributing factor to their problems.
We asked two of our mental health ambassadors, both RICS professionals, to share their own thoughts of mental health and work.
Stuart Howison

"The pressure of unrealistic deadlines has a massive impact on my mental health, especially if this culture is deemed the 'norm' in the organisation. I'd often find the pressure applied around fee targets and incoming generation a big contributor to triggering my anxiety or contributing to any negative thoughts that I may be experiencing at the time.
"It would have a big impact on my health - not eating or sleeping properly - putting pressure on my family and home life. Loved ones would often be the first to experience the fallout from an episode.
"From my own experience, finding a work environment where these potential triggers are removed or reduced has been of huge benefit to both me and my family. This has allowed me to thrive as a professional, which is of benefit to my employer in getting the best out of me, whilst maintaining a healthy work life balance with my family.
"During my career I have had several episodes of anxiety and depression, requiring time off sick. Having a supportive employer during each episode has been key, and I am lucky this has been the case for me. Having an employer who wants to see you get better and gives you the time to do so is a massive relief when you are already at your lowest point and worried about the consequences of an episode on your employment status.
"Historically I found it difficult to talk about my mental health, and worried about how whether this would be seen as a sign of weakness, particularly in my chosen career path as a Project Manager. Typically, I would hide how I was feeling until the point of breakdown. However, since becoming a mental health ambassador I have been far more open, and have been overwhelmed by the positive response and support received from both my employer and colleagues, especially those who have discussed similar experiences or feelings, making me realise anxiety and depression are far more common in the workplace than we think."
Kirsty Harvey



"Work was both my downfall and my saviour. It was sheer volume of work and feeling overwhelmed for a prolonged period that resulted in depression. At the start I was feeling down and anxious, but over time with no let up or support, it eventually got so bad that I had to take some time off.
"However before that, when I had panic attacks, it was the thought of having to get to work that kept me going. I knew if I gave up then I could become reclusive and it would be even harder to get back out.
"Having a supportive employer makes a huge difference - I don't think I would have suffered depression if my workload had been managed properly and if I was taken seriously. Although my employer tried to help, unfortunately for me it was too little, too late.
"As for feeling able to talk about mental health with my employer or colleagues, I only told them when it was clear I couldn't carry on as I was - I'd got to crisis point. Before then, I had just said that I needed help with my workload, although it was over a long period of time.
"I'm more open about it now if an opportunity arises in conversation."
Find out more about LionHeart's CPD workshops on mental health: Mental Health Awareness and Managing Mental Health at Work here