Mental health campaigner Jonny Benjamin to speak at Bristol Symposium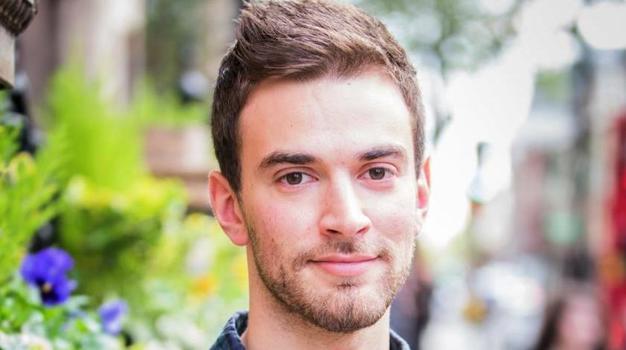 18-05-2017
Prominent mental health campaigner Jonny Benjamin will be one of the keynote speakers at LionHeart's final awareness-raising symposium in Bristol on May 23rd.
The John O'Halloran Symposium event is being held for the first time in Bristol, at JLL in Great George Street, and follows a main event during London on May 9th and another regional event in Manchester on May 16th.
An inaugural event in London last May was organised by family members and former colleagues of John O'Halloran, a Fellow of the RICS and former MD of BAA Lynton, who tragically took his own life in 2015 after secretly battling depression for many years.
It hoped to prompt action within the property industry to improve awareness of mental ill health and suicide, and help employers provide better support for their staff. The organisers later approached LionHeart to take forward a longer-term initiative in John's memory, with the aim of tackling the stigma attached to mental ill health in business and promoting a more open culture.
Spaces can still be booked for the Bristol event, which takes place from 9am to 1pm, followed by lunch.
Jonny Benjamin became well-known when he featured in the hard-hitting Channel 4 documentary Stranger on the Bridge.
In 2008 a desperate Jonny was about to end his life on Waterloo Bridge when a stranger stopped to speak to him, promising him "things can get better". After successfully talking Jonny back from the edge of the bridge, the pair went their separate ways, but Jonny never forgot the moment of kindness that saved his life.
He later set out to track down the 'Stranger on the Bridge' who made such a difference, and was reunited with Neil Laybourn after a social media appeal went viral. The pair now campaign on mental health issues together and recently ran the London Marathon.
Other speakers at the symposium include key property professionals and mental health experts.
Nick Martel, CBRE chief operating officer and long-time advocate of mental health support, will speak about efforts within CBRE to provide a supportive environment for employees, alongside Louise Aston from Business in the Community and Martin Coyd from Mace.
There will also be personal stories of mental health and recovery from people working in the property industry.
LionHeart CEO Davina Goodchild said: "Feedback from the first two 2017 events has been very positive, and we hope we're doing what we can to open the conversation around mental health and help firms provide better support to their staff.
"Mental health is an issue that affects us all, and which affects every single business in the country, but with the right support people can and do recover."
Attendance is free and open to those working within the property industry.