National Obesity Awareness Week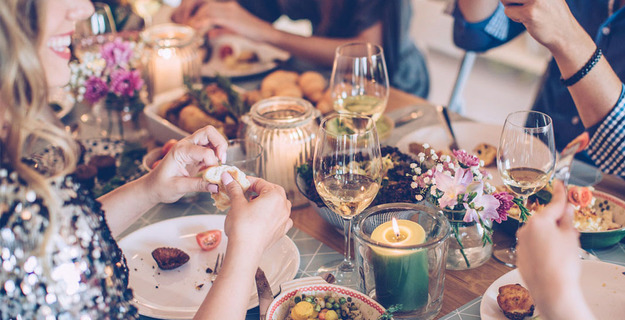 10-01-2017
It's the New Year aftermath and you realise you've eaten your bodyweight in mince pies. The internet mocks you daily with its 'New Year, New You' rhetoric. National Obesity Awareness Week this week reminds us that all is not lost.
"Obesity is the new smoking", says Simon Stevens, Chief Executive of NHS England. "It is a slow-motion car crash in terms of avoidable illness and rising health care costs."
Estimates from Public Health England suggest that two thirds of adults and a quarter of children between two and ten years old are overweight or obese. Some experts believe obesity is responsible for more ill health than smoking. Being significantly overweight is linked to a wide range of health problems, including:
Diabetes

Heart disease

High blood pressure

Arthritis

Indigestion

Gallstones

Some cancers (eg, breast and prostate cancers)

Snoring and sleep apnoea

Stress, anxiety, and depression

Infertility
Link with Mental Health issues:
The mental health of women is more closely affected by obesity than that of men, and there is strong evidence to suggest an association between obesity and poor mental health in teenagers and adults. This evidence is weaker for younger children which demonstrates that following a healthy lifestyle can help you prevent mental health problems linked to obesity. Many lifestyle habits begin during childhood. Thus, parents and families should encourage their children to make healthy choices, such as following a healthy diet and being physically active.
Focus on the whole family:
· Make following a healthy lifestyle a family goal. For example: Follow a healthy eating plan. Make healthy food choices, keep your calorie needs and your family's calorie needs in mind, and focus on the balance of energy IN and energy OUT.
· Focus on portion size:
W. Watch the portion sizes in fast food and other restaurants. The portions served often are enough for two or three people. Children's portion sizes should be smaller than those for adults. Cutting back on portion size will help you balance energy IN and energy OUT.


· Be active:
M Make personal and family time active. Find activities that everyone will enjoy. For example, go for a brisk walk, bike or rollerblade, or train together for a walk or run.


· Reduce screen time:
. Limit the use of TVs, computers, DVDs, and video games because they limit time for physical activity. Health experts recommend two hours or less a day of screen time that's not work or homework-related.
· Keep track of your weight, body mass index, and waist circumference. Also, keep track of your children's growth.
LINUSEFUL LINKS
5 Reasons not to make a New Year's resolution
Check out LionHeart's Health and Wellbeing pages