New board members join LionHeart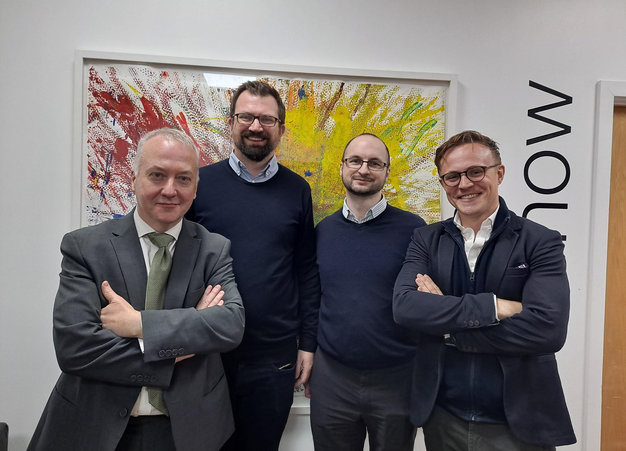 14-12-2022
LionHeart has appointed three new trustees to its board following its second successful round of recruitment this year.
Neil Worrall, Neil A'Bear and Simon Dunkling, all experienced chartered surveyors, were officially appointed at the most recent meeting of the LionHeart board in December.
It followed the appointment of our first ever board associates, Grace Conisbee and So Sum Lee, who were accepted in September as part of a drive to diversify the board, bring fresh insight into the strategic team, and remove traditional barriers of experience for younger surveyors to get board experience.
Board chair Peter McCrea FRICS said: "We are delighted to welcome Neil, Simon and Neil to the LionHeart board. Between them they bring a wealth of experience and expertise, which we're confident will help us to keep expanding and improving how we are supporting the surveying family, particularly in these challenging times."
Both Simon and Neil A'Bear are already known to LionHeart, having volunteered as ambassadors for us.
Quantity surveyor Simon is a director of Arbicon, specialising in dispute resolution in the construction industry. He said: "Having worked with Lionheart as a volunteer ambassador, I am pleased to be able to contribute further by joining the board of trustees. I hope to be able to assist in the delivery of the charity's strategic priorities and see LionHeart support more and more RICS members and their families."
Fellow ambassador Neil A'Bear, an associate director at CBRE, has also sat as a co-opted member on LionHeart's investment committee for the past two years.
He first became involved with LionHeart as an APC ambassador, having admitted he "over-studied to an unhealthy level" during the process himself. He said: "I decided to become an ambassador having benefitted first-hand from the work LionHeart does. I had some excellent support and coaching which was integral to me passing my own APC."
Neil Worrall is a partner and head of asset management at Montagu Evans with more than 20 years' experience in UK real estate and a keen interest in the importance of mental health, wellbeing, inclusion and sustainability within the industry.
He said: "The safety net and broad range of support that LionHeart offers, from the very beginning of RICS professionals' careers as an APC candidate or apprentice, right through to retirement is a critical pillar for many. I hope to bring a combination of my lived personal and professional experience to support the continued great work of the LionHeart team."
Leaving the board is Katie Leppard MRICS, who stepped down after six years as a trustee.
Peter added: "We say goodbye and thank you to Katie, who leaves with our grateful thanks for six years' service to LionHeart. Throughout these years she has provided a steady hand and calm wisdom during what has been a turbulent time for the profession, and we wish her very well in the future."
Welcoming the new trustees, CEO Davina Goodchild said: "We are absolutely indebted to our trustees who all play such an integral role in what LionHeart does and how we support the surveying family. It is with some sadness that we bid farewell to Katie but we very much look forward to working with Neil, Simon and Neil in future."