New trustees take up positions on LionHeart's Board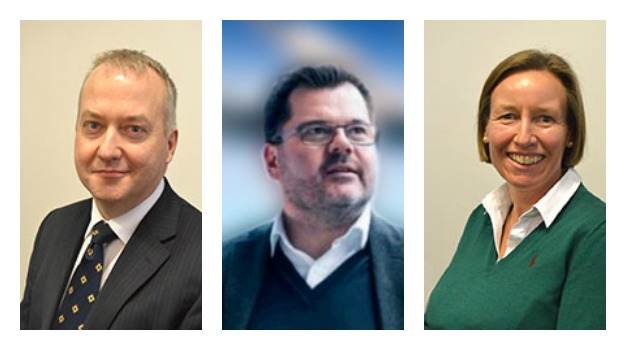 16-02-2017
Three new trustees have taken up their positions on the board at LionHeart.
The three experienced property professionals were appointed after a round of recruitment to fill positions that will be vacated by long-serving trustees who will be stepping down.
The new trustees are (pictured above from left to right):
Peter McCrea FRICS, who was appointed a surveyor member of the Lands Tribunal in 2013 after 25 years in private practice, mostly specialising in dispute resolution.
Richard Serra MRICS, a chartered surveyor and chartered town planner whose career has included periods at Cushman & Wakefield, GVA and Savills. He is now head of property and planning at Tottenham Hotspur Football Club, where he is overseeing the consenting of the new stadium development.
Katie Leppard MRICS, who qualified as a rural practice surveyor in Cheshire before moving to Oxford and working her way up to partnership level at Cluttons. She set her own company up in 2009, delivering management, valuation and professional services to clients across the residential, commercial and rural sectors.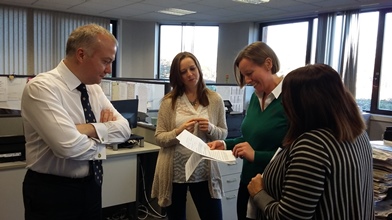 LionHeart CEO Davina Goodchild said: "We're absolutely delighted to welcome Peter, Katie and Richard to the team. The board of trustees at LionHeart play such a significant role in helping us plan for the future and deliver our strategic aims; they also provide us with such good insight into the profession.
"I know that although it is a big commitment, the rest of our trustees would also say that they get a lot out of it at the same time because they know they are making such a valuable contribution to their fellow professionals, and so we hope to have a long and successful relationship with Katie, Peter and Richard."
Katie said: "I'm delighted and honoured to have been appointed and am looking forward to being part of a team that really make a difference to my fellow professionals and their families in their time of need."
Peter added: "I have strong links with RICS at all levels and hope to help build on the close working relationship between the profession and LionHeart to help surveyors and their families."
Richard said: "It's an honour to join the board of trustees at LIonHeart, and I look forward to working with colleagues to deliver invaluable support for fellow surveyors and their families."
Click here for a full list of LionHeart's Board of Trustees