New wellbeing webinar for referred APC candidates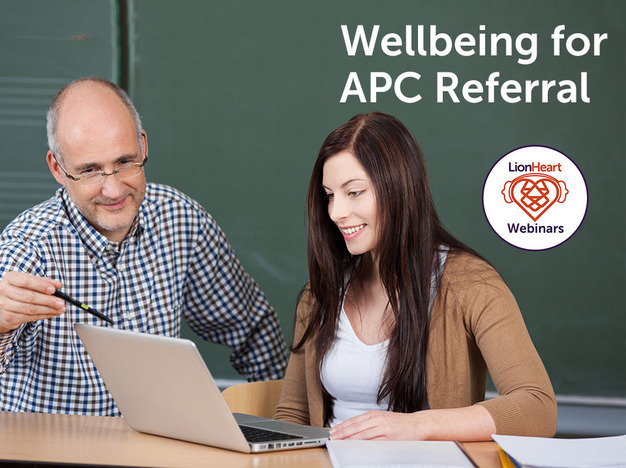 07-05-2021
LionHeart has developed a special new webinar aimed at supporting APC candidates who find themselves referred at their final assessment.
Working towards that final hurdle of getting chartered status can be a very full on, sometimes stressful, period in a young professional's life. And if things don't quite go your way at final assessment time, it can be a really bitter blow.
It's quite common to feel dejected, disappointed, and even angry with yourself after all your hard work and sometimes it might feel impossible to work out how to take your next steps and move forward.
Rakhee Sharma, LionHeart's engagement officer, works closely with our APC ambassadors to help develop the early-career support LionHeart can offer and raise awareness of it.
She said: "Even though around a third of all candidates fall at this hurdle, many young surveyors have told us they remember it as a time in their career when they felt particularly isolated and alone. Obviously our support officers can offer tailored one-to-one support for those who need it, but talking to our APC ambassadors we started to realise there was a great opportunity for us to reach even more people with a webinar that focuses especially on this subject."
The new Wellbeing for APC Referral webinar will be delivered by LionHeart ambassador and chartered surveyor Natasha Collins MRICS, who was referred at her own first APC some years ago and came through to LionHeart for support. She later described how she had worked herself to the point of mental and physical exhaustion - even taking her study books on holiday with her - admitting that at the time her referral "felt like her world had ended".
After achieving her chartered status second time round, Natasha later set up her own property company and helped LionHeart develop and deliver some of our very first wellbeing workshops and webinars.
The new 75-minute webinar will include Natasha talking about her own experiences and what helped her to move forward. There will also be tips from the LionHeart counselling team about managing disappointment, issues with self-esteem and using some of the principles of CBT to manage worries.
Although LionHeart's support is entirely independent of the RICS, we've also invited representatives from RICS to join the sessions to explain next steps from a technical point of view and what support may be given by the institute's APC co-ordinators.
Rakhee added: "We're really indebted to our APC ambassadors who have helped us shape the content for this new webinar, and sat in as guinea pigs for the pilot sessions. With their input, we're confident we will be offering a session that will really help people move forward successfully towards their goals, as well as highlighting all the extra support from us that is there for the asking."
Find out more:
We'll be running more live sessions of this webinar in autumn; in the meantime, you can view or download a recorded version

here

Browse the rest of our APC webinar range