New wellbeing workshops for APC candidates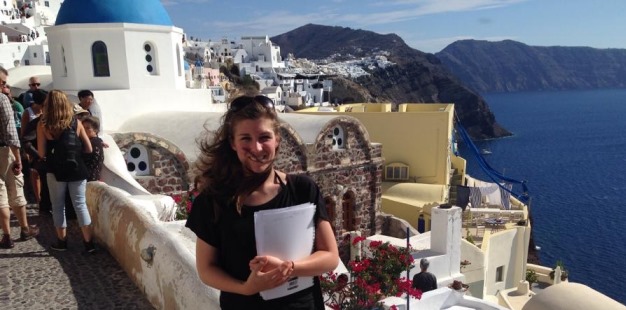 19-10-2016
A chartered surveyor who worked herself "past the point of being healthy" while studying for her APC is to share her experiences through new wellbeing workshops with LionHeart.
The hour-long Supercharge Your Wellbeing sessions - aimed at APC candidates and young professionals -have been designed by chartered surveyor Natasha Collins and will be delivered as part of LionHeart's new mental health and wellbeing programme.
Natasha, who now has her own property company NC Real Estate, failed her APC catastrophically first time round and admits: "I had made myself properly unwell.
"I knew I hadn't passed during the exam itself. On that day I just felt like I was being torn apart. In the end I just sat there and cried - there was actually no way I could have passed!
"I thought my world had ended, I was devastated."
She had, she says, simply taken on too much, and ignored all the warning signs until it all "came crashing down".
She says: "At the time I was working full-time, doing my Masters by distance learning, and studying for my APC. My parents were going through a divorce, I was buying a property with my partner, and on top of all that I was training for a half marathon and at the gym five times a week.
"My whole life was like a pursuit of perfection, getting on the next rung up. I was the only person putting that pressure on me, but I also felt that expectation from the industry."
She says she lost all sense of perspective, admitting: "I even took my revision on holiday. I have a picture of me in Santorini (above), one of the most beautiful places in the world, with my APC revision tucked under my arm. There's a coffee shop owner somewhere in Oia who could also take his APC because he sat and listened to my revision every morning - it wasn't healthy!"
Failing what she had been working so hard towards was a bitter blow -but the failure would ultimately set her on a healthier journey in life.
Realising she was at a low point and needed help to get out of it, she called LionHeart and was offered counselling sessions, which she says she found a huge help.
Six months later, she re-took and passed her APC, later going on fulfill her ambition of setting up her own company.
She is now determined to help raise awareness of mental health and wellbeing among APC candidates, and says: "People feel they can't talk about it if they are struggling. All I want is to start a conversation, to acknowledge it's ok if you're struggling because it is hard work.
"I've learned to take time to chill out, to know what makes me tick, and it helps enormously.
"I wish I'd had someone to talk to -I wish I'd realised earlier that there was help available through LionHeart. So this seminar is about waking you up to the fact that the pressures of the industry may have been messing with your wellbeing. It will give you really simple tools to help with this on a daily basis.
"I also want it to start the wellbeing conversation -to tell people: it's ok to take time for yourself, to do what you need to be ok.
"But even more importantly, it's ok not to be ok."
Want to Supercharge Your Wellbeing?
To see forthcoming dates for our Supercharge Your Wellbeing and other wellbeing workshops please visit our events page
To register your interest in attending or hosting a future workshop, please email us