New Year divorce spike predicted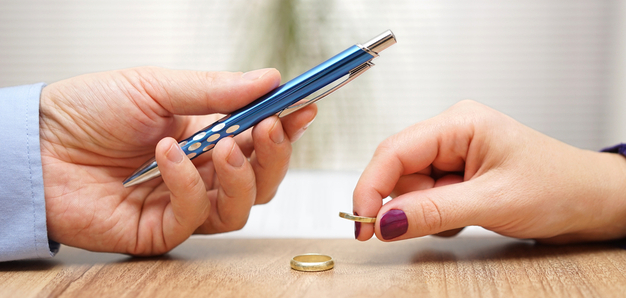 06-01-2016
Legal firms are bracing themselves this week as the number of enquiries about divorce proceedings soar after the Christmas and New Year break. The trend is thought to be because many couples put off making a decision about their future until after Christmas, or that time at home over the holidays only serves to highlight relationship difficulties.
In fact, Co-operative Legal Services anticipates a whopping 332% rise in the number of enquiries about divorce this January compared to the previous four months.
LionHeart counsellor Joanne Tucker says the Christmas period can put relationships under immense pressure.
"It might be because you have different expectations, or having to think about other people can cause conflict," she explains. "Seeing extended family, or the in-laws, has the potential to cause arguments. You may feel your loyalties are torn.
"Couples do tend to put off their difficulties until after Christmas, often for the sake of family and friends, but after that it comes to a head."
Conflict over finances or problems with alcohol may be more apparent at this time of year, while a lack of communication between partners can drive a wedge into the relationship which can be hard to overcome.
Joanne's suggestions for improving communication include:
Make time to listen




Give each other 10 minutes to talk uninterrupted. Don't be distracted by the TV or your phone, just concentrate on what the other person is saying

Say "I" instead of "you"




It sounds much less accusing to say "I feel…" or "It makes me…" instead of "You always…" or "you don't…". It may help open up a dialogue rather than putting the other person on the defensive

Show love




Think of the ways we show love; touch, words, gifts, time, acts of service. Find out how your partner prefers you to show your feelings: a daily hug, an "I love you", a morning cup of tea? Don't withdraw those acts of love, even during times of conflict

Consider couples counselling




A trained counsellor can help you explore your feelings about your relationship. Even if you decide the relationship is over, better communication can ease the process of separation and how you make those big decisions
LionHeart can offer support to RICS members going through divorce or separation, from information on the legal situation, housing and financial matters, to counselling. Call 0845 6039057 or email info@lionheart.org.uk to find out more.
Read more about LionHeart's counselling service here.
Read Joanne's blog on when it might be time to consider couples counselling here.
Useful links