No time limit on grief: LionHeart counsellor on Prince Harry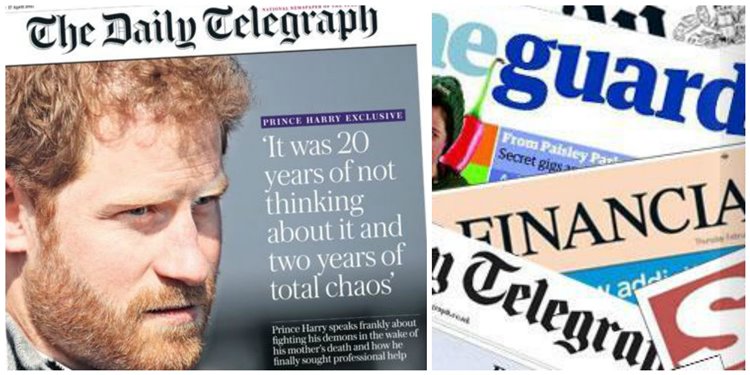 20-04-2017
Prince Harry's revelation that he had sought counselling to help him deal with the grief of losing his mother at such a young age has been in the headlines all week.
The Prince, along with brother Prince William and sister-in-law Kate, has been heavily involved in mental health awareness campaign Heads Together, and said he felt it was only right he talked about his own experiences as he was encouraging others to do.
The 32-year-old Royal revealed he'd sought professional help after realising he had not properly processed the untimely death of Diana, Princess of Wales, when he was 12 years old. Speaking to the Daily Telegraph, he said her death and "therefore shutting down all of my emotions for the last 20 years" had had a serious effect on his work and personal life, admitting he had "probably been very close to a complete breakdown" on occasions.
His revelations came after former footballer Rio Ferdinand was featured in a frank TV documentary talking about the loss of his wife Rebecca, and the impact upon the couple's three young children.
They seem to be part of an apparent sea change in attitudes towards mental health issues and counselling, with more people in the public eye being prepared to talk openly about their experiences.
LionHeart counsellor Joanne Tucker believes this can only be a good thing in increasing awareness and acceptance of counselling, and will hopefully make more people realise it's ok to ask for help.
She says: "I think it was very brave of someone like Prince Harry to come out and say he had sought counselling to help him properly process his feelings about his mother's death.
"I think it really shows that it doesn't matter who you are, what background you come from, or what your experiences have been growing up, you can still face emotional difficulties that are hard to manage on your own."
Last year, more RICS professionals than ever before sought help from the LionHeart counselling service, for a variety of different reasons. Bereavement counselling is one of the specialties offered by the team of in-house BACP counsellors.
Joanne added: "Everyone reacts to loss differently, and the grieving process is different for everybody. No-one ever teaches us how to manage loss and often, instead of talking about it, we bottle it up inside."
She said it was not uncommon for people to seek help a number of years after suffering a bereavement: "Grief can almost lay dormant, and it can be something else going on in your life that might trigger that grieving process. You can't choose when you are going to grieve, and there is no 'right' time frame.
"It can make it very difficult though, as you might not even realise that what you are feeling is grief. Having someone like a counsellor understanding of the process of loss can really help at a time when it might feel difficult to fathom what is going on."