Planning for retirement with LionHeart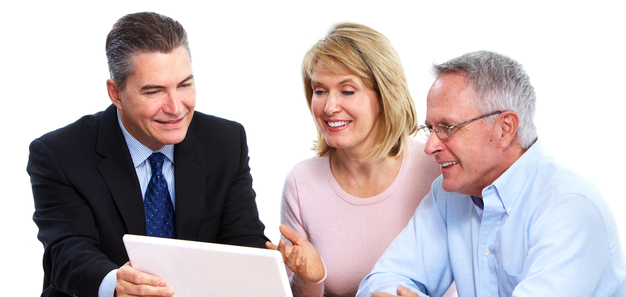 04-01-2016
Are you at that point in your career where you've got one eye on retirement? Now that we have more freedom over deciding when to retire, it can be tempting to put off making some of those big decisions.
But the earlier you start thinking about your retirement and what you want from it, the easier it is to get a realistic plan in place to hit those goals, including how best to maintain a comfortable standard of living.
LionHeart's Head Start To Retirement workshop is run in conjunction with the UK's leading provider of retirement preparation courses, Laterlife. The one-day RICS approved continuous professional development (CPD) course is aimed at people who are around 10 to 15 years from retiring, although some delegates are much closer to retirement than that.
With plenty of discussions and small group work, participants are asked to think about what the key financial and lifestyle issues are for them during retirement, and how they might like to spend their time. Financial topics include pensions, protection and liabilities, and the principles of investment planning for a secure retirement. You'll also look at the implications of the tax system, from income tax to capital gains and inheritance taxes, and making the most of tax allowances during retirement.
There is also a session on RICS regulation, including preparing for run-off cover and limiting your professional liability, plus a look at locum agreements and what the CPD requirements are for RICS members who are semi-retired.
And, a short session will guide people through legal issues such as making a will and lasting power of attorney, with the chance for questions and answers.
The workshops, which first ran last year, have proved very successful, with all participants saying they would recommend it to a friend or colleague. Here's what some of the delegates had to say:
"Excellent initiative, good spread of content, excellent notes - and CPD hours on top!"

"An excellent day and time well spent"

"I have realised how much I need to follow up on now while there is still time to plan for this change"

"Interesting, absorbing and pertinent"

"I'm now prepared to think more seriously about retirement and feel I have the tools to evaluate my position"

"Made me realise I need to put more thought into retirement"
Several sessions are planned during the first few months of 2016, with confirmed workshops in Bristol, Cambridge, Southampton and London. Find out more about dates and venues and book a place on our events page.
The workshops are free although members are invited to make a small optional donation to LionHeart.
To register your interest in future workshops email Parita Kansara.