RICS chief exec speaks at LionHeart office opening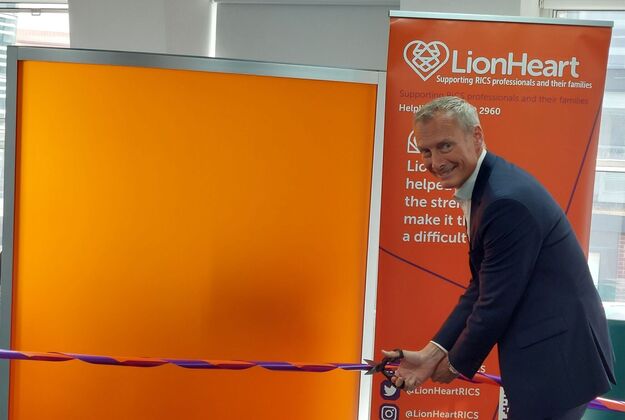 11-09-2023
The new chief executive of RICS, Justin Young, has paid tribute to the lifelong support for surveyors offered by LionHeart and spoken of the importance of a strong relationship between the charity and RICS.
Justin, who took up his position at RICS in July, was speaking at an informal gathering that included LionHeart staff and trustees as well as representatives of some of our corporate partners, key supporters and RICS staff.
"Whether it's working life or home life, when you get those bumps in the road we're not just surveyors, we're also maybe parents, we're partners, we're people - and people always need support. The fact that LionHeart is always there is stellar, and a real source of comfort," he said.
Mentioning LionHeart's 125th anniversary year coming up next year, he added: "It means we've had generations of surveyors who have not only donated to Lionheart, but generations of surveyors who have also benefited from LionHeart.
"LionHeart is independent, modern and international and that reflects the surveying sector that we work in as well. The profession of surveying has absolutely changed across 125 years and what is fantastic is that LionHeart has changed with it - and absolutely meets the needs of surveyors today.
"I look forward to a continuing, really strong relationship and a relationship that gets stronger and stronger between LionHeart and RICS."
Peter McCrea FRICS, chair of the LionHeart board, said: "We were delighted to welcome Justin along to meet some of the team and join us in celebrating this new chapter for LionHeart. It's brilliant that he was so interested in the multi-faceted ways LionHeart has developed to support surveyors and recognises the value that a forward-thinking and independent charity adds to the profession and the people working in it. We look forward to continuing our close collaboration."
Watch Justin Young's speech in full below.