RICS Matrics Gives 5 for LionHeart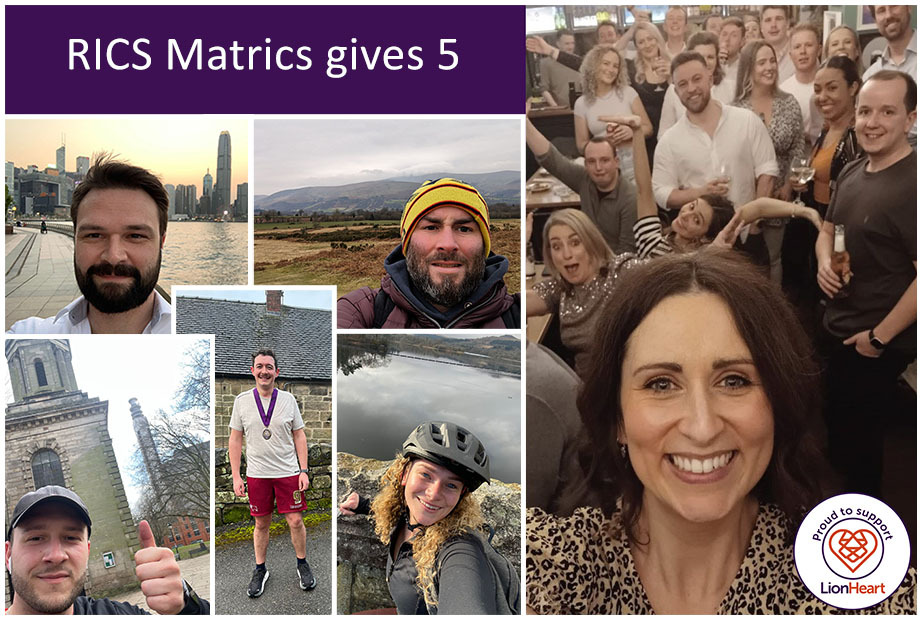 08-03-2023
The chair of RICS Matrics UK, Theo Till, has set the Matrics community a challenge throughout March to raise money for LionHeart.
His Matrics Gives 5 challenge asks members and colleagues to 'travel 5, donate 5 and tag 5'. Theo kicked it off on March 1st - running 5km, donating £5 to LionHeart and nominating five Matrics friends to pick up the baton and do the same, preferably within 24 hours! The 5km can be covered however the participants like, from cycling to swimming to good old foot power; the aim is to have fun, get out and be active, while supporting their fellow professionals at the same time.
The challenge is being played out among professional contacts on LinkedIn, where Theo said: "Thrilled to have the honour of starting this year's challenge fundraising for my chosen charity, LionHeart, who support RICS professionals and their families through times of hardship. Throughout March I'm asking the Matrics community to travel 5km (however they wish to do so), donate £5 to LionHeart and nominate five others to do the same.

"Have fun Team! Get out there, feel good and help support your fellow professionals at the same time."
Within the first few days of the challenge, several Matrics members up and down the UK had covered their 5K in a variety of ways: running, walking - some with canine companions - rowing, and even on a Peleton. One covered 5km during a 7-a-side football match while RICS President Ann Gray also got in on the action, clocking up her distance on a tennis court.
LionHeart fundraiser Faye Smith said: "We're so grateful to Theo for setting the wheels in motion for this fundraising challenge and have been overwhelmed by the way it's been embraced by the RICS and Matrics community already. Within just a few days we've even seen the challenge being taken up in Dubai, Australia, Hong Kong, Germany and Singapore!
"One person who took on the challenge said she knew from personal experience that the work LionHeart does can be life-changing. It was the loveliest comment that really sums up what the team here at LionHeart set out to do every single day - but it's the support of our fundraisers and donors that continues to make this possible.
"We can't wait to follow Theo's challenge throughout the rest of the month and see all the different ways people take it up."
The Matrics Gives 5 challenge is on Just Giving

here.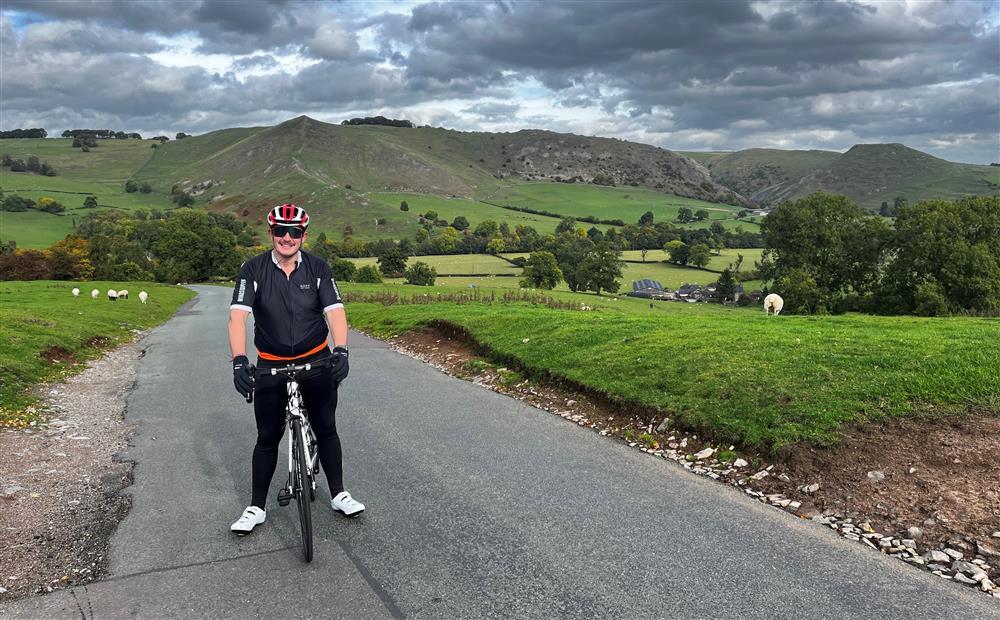 Coast-to-Coast cycle

As well as the group challenge that Theo kicked off, at the end of March he's also set to take on his own solo challenge for LionHeart - a 130-mile coast to coast bike ride.
Despite confessing he's "not much of a cyclist" - or a fan of pedalling uphill! - Theo will depart from the coast of West Cumbria at Whitehaven and head east through the mountains of the northern edge of the Lake District, crossing into the Pennines, ending up at the North Sea in Sunderland. Altogether the challenging route contains nearly 3,000 metres of ascent.
He hopes to beat a target of £2,000 and his efforts can be sponsored here.