Row For James team confirmed to speak at John O'Halloran Symposium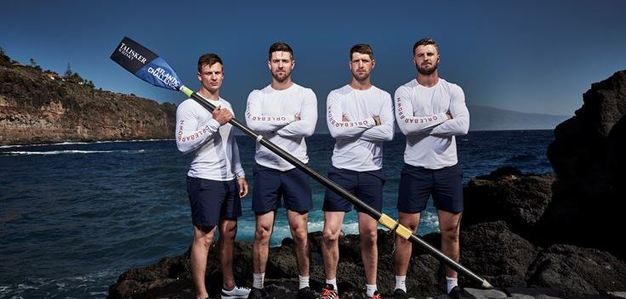 20-04-2017
Promoting better mental health within the property industry will be the focus of three awareness-raising symposium events being run next month by LionHeart.
The 2017 John O'Halloran Symposium in London will take place at U&I on May 9, during Mental Health Awareness Week, with regional events also planned in Manchester on May 16 and Bristol on May 23.
The inaugural event in London last May was organised by family members and former colleagues of John O'Halloran (pictured below left), a Fellow of the RICS and former MD of BAA Lynton, who tragically took his own life in 2015 after secretly battling depression for many years.

It was hoped the event would prompt action within the property industry to improve awareness of mental ill health and suicide, and help employers provide better support for their staff. The organisers later approached LionHeart to take forward a longer-term initiative in John's memory, with the aim of tackling the stigma attached to mental ill health in business and promoting a more open culture.
Each event will feature a series of speakers, including key property professionals and mental health experts.
Nick Martel, CBRE chief operating officer and long-time advocate of mental health support, will speak at all three events about efforts within CBRE to provide a supportive environment for employees.
Also confirmed to speak at the London event are two members of the Savills-sponsored transatlantic challenge Row For James team. Harry Wentworth-Stanley, a chartered surveyor at Savills, undertook the 3000-mile gruelling race in December, 10 years after his 21-year-old brother James took his own life.
He will be joined by team mate Rory Buchanan, who also works in the property industry, to talk about their challenge to raise money for the first in a planned series of non-clinical crisis centres for those at high risk of suicide, to be known as James' Place.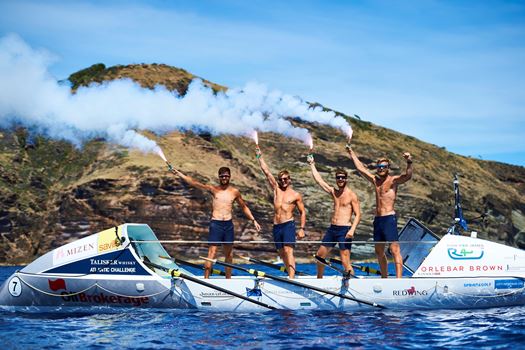 Property industry high-flyer Alan Burke will join the Manchester event, where he will share his experiences of a debilitating breakdown he suffered in 2015. Alan, who has over 30 years' experience in development and city regeneration, recently told Estates Gazette how he fought back from "hitting the buffers" - and how the support of close friends, colleagues, "hard-nosed and hard-pressed property businessmen and women" proved to be a key factor in his recovery from depression.
LionHeart CEO Davina Goodchild said: "Figures from mental health charity Mind show an astonishing 1 in 6 British workers are suffering stress, anxiety or depression at any one time, while almost 1 in 3 are expected to develop mental health issues at some point in their lives.
"We know from our work supporting RICS professionals, and their family members, that high-flying professionals with successful careers are not immune to mental health problems - mental ill health is indiscriminate and can affect anyone.
"It's our hope that by helping to bring this in the open, we will encourage more people to seek help when they need it, and reassure them that people can and do recover from mental health problems with the right support."
Book your free place at the London, Bristol or Manchester event here