Stress Awareness Month 2022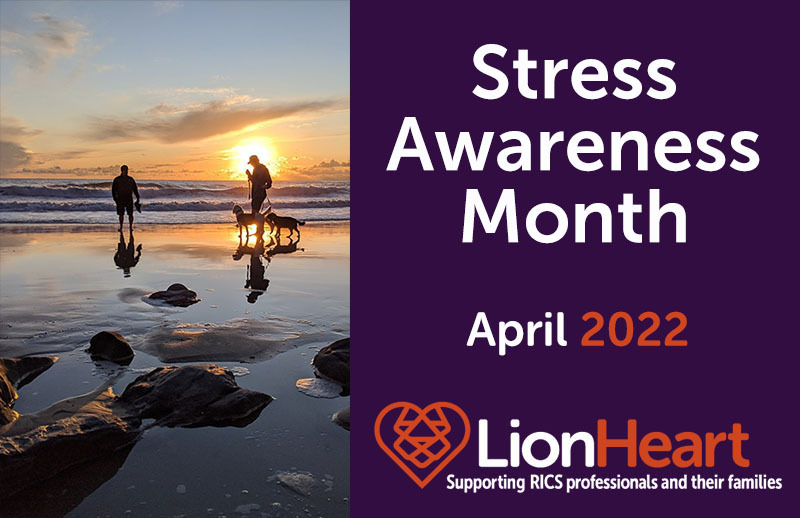 31-03-2022
An incredible 80% of us are said to commonly experience workplace stress.
In fact, the problem adds up to around 12.8 million days off sick every year in the UK alone (HSE).
Research has shown the problem to be getting steadily worse, and that's without the added pressure Covid has placed on people and their livelihoods and families.
Over the last few years, the LionHeart support team has seen a definite increase in the number of people calling the helpline for mental health challenges such as stress, anxiety and depression. Sometimes, people don't recognise the signs and symptoms that stress is having on their bodies and minds until it becomes an even more serious problem - which is why LionHeart supports Stress Awareness Month during April each year.
Once again for 2022, we will be running a programme of free webinars that look at different aspects of stress and stress management.
For the first time, we will be offering a special four-part series, Yoga for Stress Awareness, as part of the month's programme.
The mini course has been devised and will be delivered for LionHeart by surveyor and qualified yoga instructor Tim Kenny who already regularly delivers a yoga-based stress relief webinar for us.
He said: "A lot of events focus on helping people to spot the mental effects of stress, how manage or overcome the difficult emotions and how to mitigate some of the harm.
"These are all important but there is also an aspect of stress that often gets overlooked. Stress does not just happen in our minds; it also happens in our bodies. Stress can have a direct impact on posture, but even more significantly posture can impact on how we deal with stress.
"In my Yoga for Stress Awareness webinar series I'll be talking about some of the incredible ways our bodies 'read' our posture - and the feedback loop this creates. Then I'll teach some simple but effective techniques for improving your posture to not only help you deal better with stress but also make you feel more confident.
"I look forward to welcoming people to one or all of the sessions - no flexibility or fancy leggings required!"
Jo Grant, LionHeart's training and wellbeing projects manager, said: "We hope our April programme will shine a light on stress and stress management and has something to offer everyone. Awareness months like this are a great tool for encouraging people to take a step back and have a think about whether they could make changes to lessen the impact stress has on their lives."
SEE WHAT'S COMING UP AND BOOK YOUR FREE PLACE HERE
READ MORE: