Support for new parents returning to work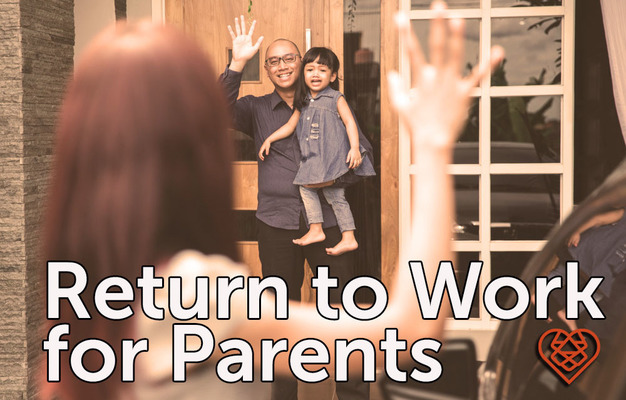 15-08-2019
LionHeart is to pilot a brand new workshop aimed at parents returning to work.
We've become the first organisation to team up with parenting charity NCT in this way to deliver the special sessions, designed to help RICS professionals make confident decisions to suit them and their new families.
Two pilot workshops will be held in London in September and it is hoped the half-day session will then become a regular part of LionHeart's training and development offer.
The NCT link-up has been devised after RICS professionals - particularly women indicated in a LionHeart survey that returning to work after starting a family was one of the major challenges they faced during their career, and sometimes meant they ended up dropping out of the profession altogether.
Parita Mardania, training and development manager, said: "Some of the RICS professionals we support are telling us that they have worked really hard to establish their careers only to hit real barriers to resuming or progressing their career once they have a family.
"We hope this new workshop will offer a supportive setting for new parents to explore all their options so they're in a position to make decisions with more confidence - and know where to turn should they encounter any problems.
"We already offer support to RICS professionals and their partners at key moments throughout their careers and into retirement. Becoming a parent is life-changing and the transition to becoming a working mum - or dad - can sometimes be a difficult one, so we're really excited to be developing this extra support."
The pilot workshops are being supported by a number of LionHeart's corporate partners who have arranged for some of their employees to attend.
The sessions, which will be delivered by NCT trainers on behalf of LionHeart, will help attendees look at the practical, financial and emotional implications of going back to work, including legal rights, childcare options and tips on transitioning back into the workplace after extended leave. It will also help new parents explore ways to stay emotionally healthy - such as the all-important work-life balance, setting boundaries at work and "babyproofing" their relationship.
Dorothee Archambault, head of partnerships at NCT, said: "We are delighted to be working with LionHeart and to be supporting parents together. Our Return to Work workshops will help new parents feel empowered and provide them with a really important support network."
Are you a new or expectant parent? There are a few spaces left for the pilot Return to Work for Parents workshops, being held at Allsop in London on September 23rd (AM and PM sessions). To register your interest in this or future sessions please email LionHeart co-ordinator Jo Grant at jgrant@lionheart.org.uk