Support LionHeart's Christmas hamper campaign!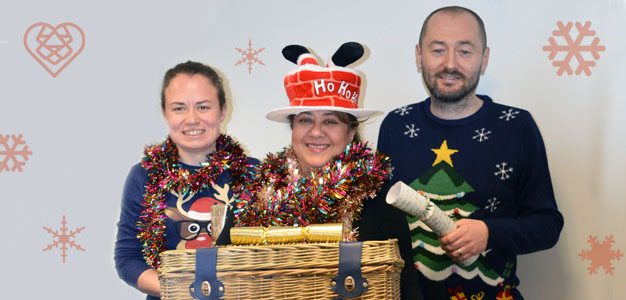 06-11-2017
We're asking our many supporters to help us put a smile on someone's face this Christmas as we launch our festive fundraising campaign.
We'll be sending around 100 hampers to some of the people being supported by LionHeart this Christmas - and we're hoping you will help us make that happen.
The families who receive our hampers may be facing some of the toughest times in life, such as serious health problems, bereavement or a family breakdown. The hampers contain some Christmas treats and little luxuries which will hopefully bring them a little festive cheer.
Support services manager Bena Kansara said: "If you're facing serious health problems or have lost someone very close to you, Christmas can without doubt be one of the most difficult times of the year. Sometimes it's the little things like receiving a hamper which can let you know that you're in someone's thoughts, and we know from the lovely messages we receive that people really appreciate the gesture.
"For £5 - the price of a couple of High Street coffees - you could help us make someone smile this Christmas."
This year, people can donate to our hamper campaign by text, to make it as quick and easy as possible. Simply text LION01 to 70070 followed by the amount you wish to donate: for example LION01 £5.
You can also choose to donate £1, £2, £3, £4, or £10. All money goes directly to LionHeart, although you may be charged for your text message.
Last year one recipient said: "Many thanks for your kind support over the last year and Christmas. The lovely hamper we received was an uplifting experience for the whole family."
Another said: "The beautiful hamper was a wonderful surprise but, more practically, a huge help at this difficult time. This Christmas will be a challenge to get through without my husband, so it's a comfort to know that my daughter and I are in your thoughts."
Thanks for your support!
Or