Support our Christmas 2022 Hamper Appeal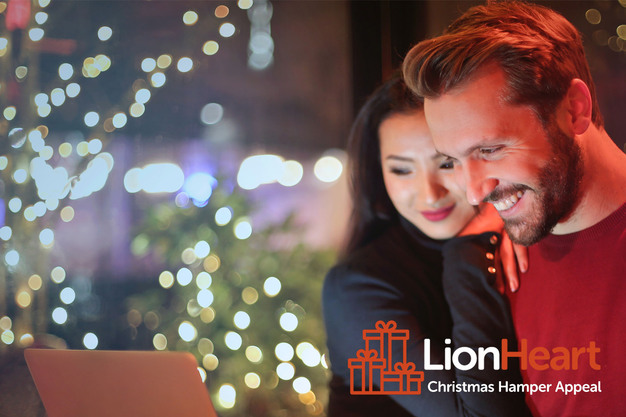 08-11-2022
We are approaching the end of another tumultuous year which has seen demand for LionHeart's support soar, partly due to the lingering effects of the pandemic and increased mental health needs.
And with continued uncertainty for many people over the cost of living crisis and the anxiety and worry that brings, we anticipate even further calls on our services in the coming months.
LionHeart is here to support surveyors around the world, no matter what is going on, offering year-round lifelong support for RICS professionals and their families - from a listening ear to support through mental and physical ill health, career and personal development, right through to emergency financial support for an unexpected catastrophe.
This support doesn't stop at Christmas. Indeed, we recognise that Christmas can be especially difficult for the people we're helping in many ways, whether that's the additional financial burden it creates, the impact it has on those who are bereaved, or the pressure it creates to feel happy, regardless of what you're going through.
Please support our 2022 hamper appeal!
Each year we try to add a little sparkle at Christmas to people who have been hit especially hard in recent months, by sending festive hampers to some of the people and families we're helping. These might be people who are currently in difficult circumstances and who, for all sorts of reasons, might be dreading Christmas, instead of looking forward to it.
Bena Kansara, LionHeart support services manager said: "Christmas can be a particularly stressful or traumatic time of year for the people we're helping. We know that a Christmas hamper won't magically make any of those problems disappear, but the families we're supporting always really appreciate the gesture.
"At LionHeart, we take pride in the tailored support we provide through our many services. Our Christmas hampers are a personal way for us to show people they're in our thoughts at a really difficult time of year."
Can you, or your firm, support our festive fundraiser by donating today?
Donations of any size make a huge difference to the people we help! If you're able to donate and help us brighten Christmas this year for someone who is going through a tough time, we'd be incredibly grateful. Thank you so much for supporting LionHeart today, and throughout the year - we really appreciate everything you do.
Here's what to do…
To make a personal donation
You can make a personal donation quickly and securely online here.
Please remember to complete the Gift Aid Declaration to increase the value of your donation (at no extra cost to you!)
To make a corporate donation
You can make a corporate donation online here.
Please remember to include your company name in the comments so we can thank you properly! It's also possible to donate via bank transfer by contacting our Fundraiser, Carolyn McDonald.
Thank you for your support!