'Switch On' to LionHeart's new webinars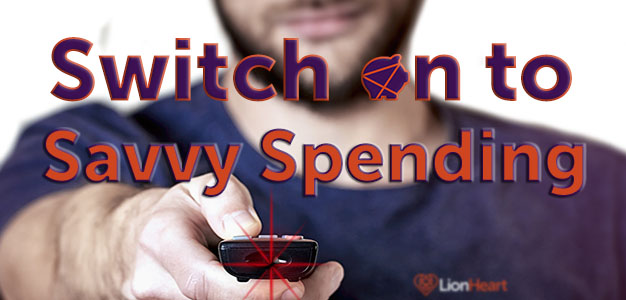 23-03-2017
LionHeart is offering a new series of free lunchtime webinars to complement its existing range of training and development workshops.
The 30-minute webinars have been specially devised by our partner Jelf Money at Work, and are themed around different aspects of money management.
Parita Mardania, LionHeart's partnerships and events manager, said: "We're very excited about this new offer, which has been developed especially to try and fit around the busy lives of RICS professionals.
"It's been two years since we began offering financial education workshops, from help with retirement planning to introduction to money management sessions. From our work with supporting people, we saw first hand the devastating consequences that money worries can have on people's lives and health, and so offering these educational sessions seemed like an ideal way to try and help prevent some of these problems.
"The feedback from the workshops, which we have offered all over the country, has been excellent, so we were keen to try and broaden the offer even further. The new 30-minute webinars have been designed as 'bite-sized' tasters that people can do from the comfort of their own computer, and we're confident that there's something for everyone."
The first session which will be offered is Switch on to Savvy Spending, on Wednesday April 5. It will be chock-full of simple take-away tips that people can start putting into practice straight away to keep more of their hard-earned cash in their pockets.
Topics include:
Where does it all go?
Every penny helps
Buckets of money to do more of the things you enjoy
Saving money on your shopping
Opportunity for Q&A at the end
The session will be facilitated by Katie Vye, who delivers a number of LionHeart's financial education workshops around the country. Katie, senior Money at Work consultant at Jelf financial services, is passionate about supporting people to be better with money and improving their lives and wellbeing as a consequence.
People can book onto the first 30-minute webinar here.
The 'Switch on' series of webinars will continue with Switch on to Pensions and Switch on to Company Benefits, with various dates planned for the rest of the year.
Full details will be published when bookings open on our webinars page or, to register your interest in advance, please email Rakhee Sharma, events coordinator.