Trustee Week: What's it like being a LionHeart trustee?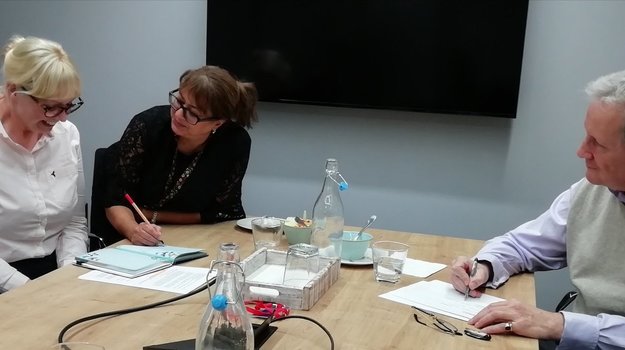 15-11-2018
Did you know there are more than a million trustees who help to keep the UK's 196,000-plus charities running smoothly?
This week is
Trustees' Week
, an annual showcase of some of the work charity trustees do, which also aims to highlight opportunities for people of all ages and backgrounds to get involved in the charity sector and help make a difference.
At LionHeart we currently have a board made up of eight trustees, and are set to appoint new members in the next couple of months. Our trustees are all RICS professionals from a range of surveying backgrounds who decided to become involved as a way of using their skills to give something back to the profession.
So what's it like being a Lionheart trustee? We asked some of them to share their experiences:
Peter McCrea, chair of the board
"I like being a LionHeart trustee because I can help make a difference to people's lives.
"On a personal level, what I get from it is being part of a great team of staff and fellow trustees, all bringing different skills and experiences to a common aim."
Katie Leppard, trustee:
"I like being a trustee for LionHeart because it gives me real insight into an amazing organisation that helps members of my profession in their times of need. What surprised me most when I became involved was the range of services that LionHeart offers, and the enormous capability of the team behind it.
"Being a trustee also gives me the chance to put my skills and experience to good use as part of a team, for the benefit of a great organisation."
Caroline Legg (our newest trustee):
"I love being a LionHeart trustee because it means I can actively contribute towards supporting my fellow industry colleagues when, like every person sometime does, they need a little extra help.
"What surprised me the most about being a trustee for LionHeart is how practical the help they can give is, and just how much fulfilment I have obtained from the role."
As well as quarterly board meetings, trustees play an important role in helping shape LionHeart's charitable aims and strategy and ensuring good governance, such as regular audits of our grant-giving processes.
Davina Goodchild, LionHeart CEO, said: "We are fortunate to have such a passionate and committed bunch of trustees who really do contribute hugely to everything LionHeart does and stands for. In return, I believe they get the satisfaction of knowing they are using their skills and professional experience to help support people just like them who, for whatever reason, might need help through a challenging time."
(Pictured above: trustees James Grierson and Caroline Legg carrying out an audit of recent grants with support services manager Bena Kansara)
LionHeart is currently recruiting for more volunteers to join its board of trustees. If you'd like to find out more, please click here